World
White House says 'there was no indication' DeSantis would snub Biden visit after Idalia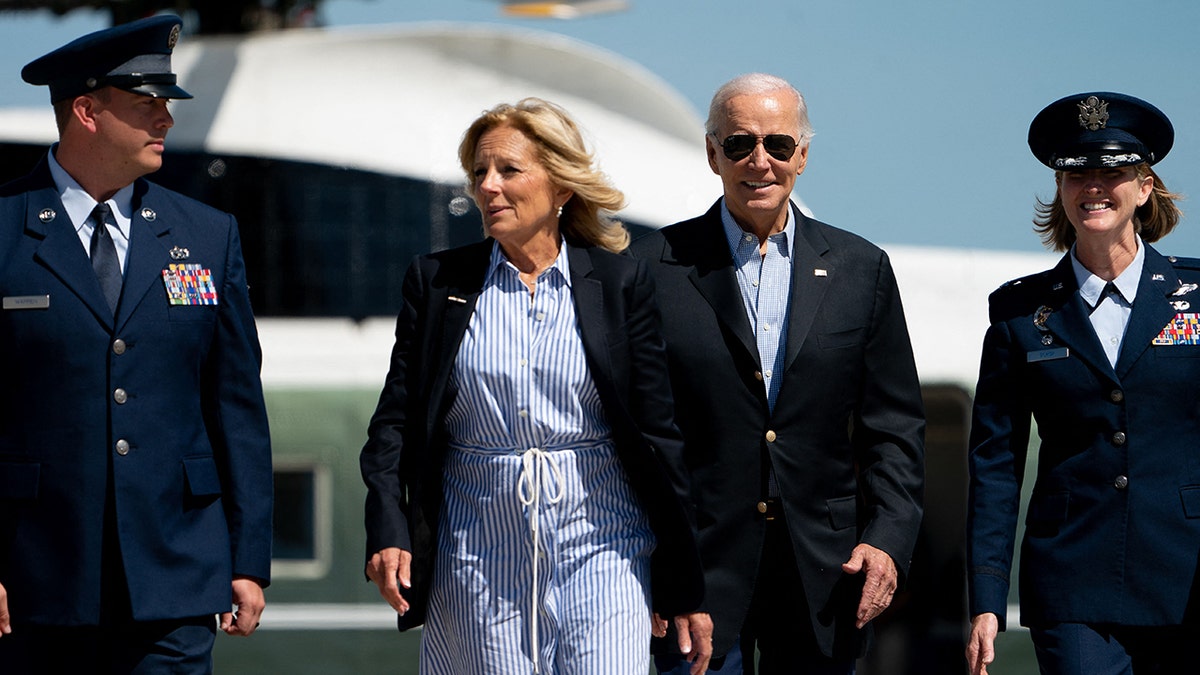 White House officials said Saturday they were caught flat-footed by Florida Gov. Ron DeSantis' decision not to meet with President Biden when Biden visits the state later today.
Biden had said earlier he would meet with the governor as he tours areas of Florida damaged by Hurricane Idalia, but the DeSantis team contradicted the president. 
"In these rural communities, and so soon after impact, the security preparations alone that would go into setting up such a meeting would shut down ongoing recovery efforts," said DeSantis spokesman Jeremy Redfern.
At a gaggle on Air Force One, reporters asked Federal Emergency Management Agency Director Deanne Criswell and White House press secretary Karine Jean-Pierre what happened, since the White House had said there was an agreed location for the president's visit and that security preparations weren't an issue.
DESANTIS WILL NOT MEET BIDEN ON PRESIDENT'S POST-IDALIA TRIP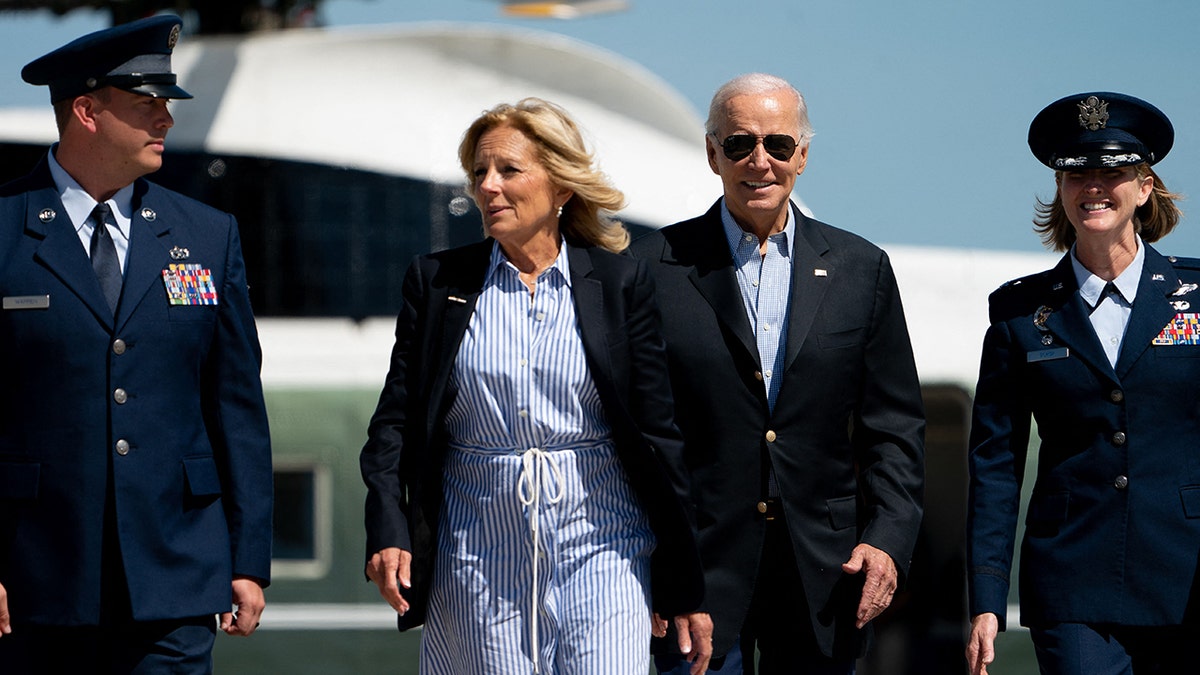 "There was just no indication that he was not going to be there," Jean-Pierre said of DeSantis. 
Criswell, who surveyed the damage with DeSantis Wednesday and Thursday, said the area Biden will visit in Live Oak was "mutually agreed on." She noted Biden spoke with the governor by phone Thursday. 
"What we look at is operational impacts, and this area, the power is being restored, the roads are all open, and the access has not been hindered. And, so, that's why this was a mutually agreed upon area for the president," Criswell said. 
The officials declined to say whether they thought politics was at play since DeSantis is running for the 2024 Republican presidential nomination to challenge Biden.
DESANTIS SAYS 'SIGNIFICANT DAMAGE' IN FLORIDA FROM HURRICANE IDALIA, DOZENS OF RESCUES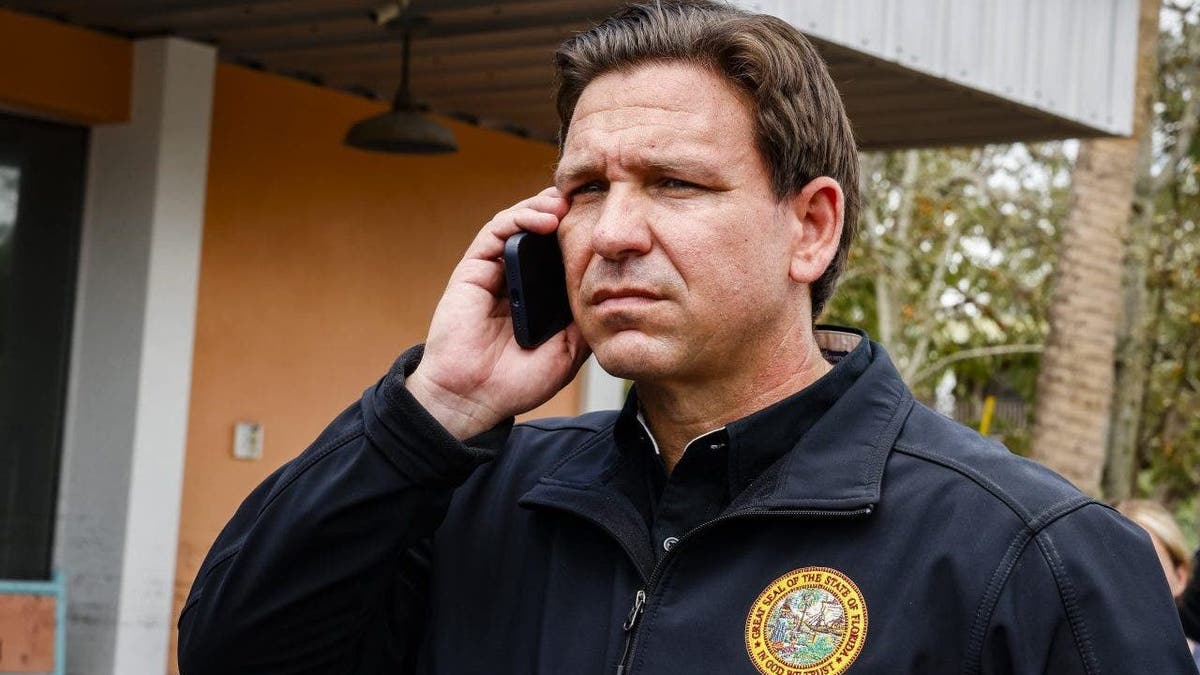 "We're going to let the governor speak for himself," Jean-Pierre said, noting that DeSantis is "welcome to meet with the president today.
"The president spoke with the governor. It was an understanding that the president said to him he was coming to Florida. We never heard any disagreement with it." 
DESANTIS PRAISES HURRICANE RESPONSE, 'CAUTIOUSLY OPTIMISTIC' FOR LESS DEVASTATION THAN 2022'S IAN
Biden previously met with DeSantis in the aftermath of Hurricane Ian last year and once for another disaster in 2021. Asked what was different this time, Jean-Pierre punted the question.
"That is a question for the governor," she told reporters. "It is not about politics. It doesn't matter if it's a red state or a blue state, the president's going to show up and be there for the community. And that's what you're seeing."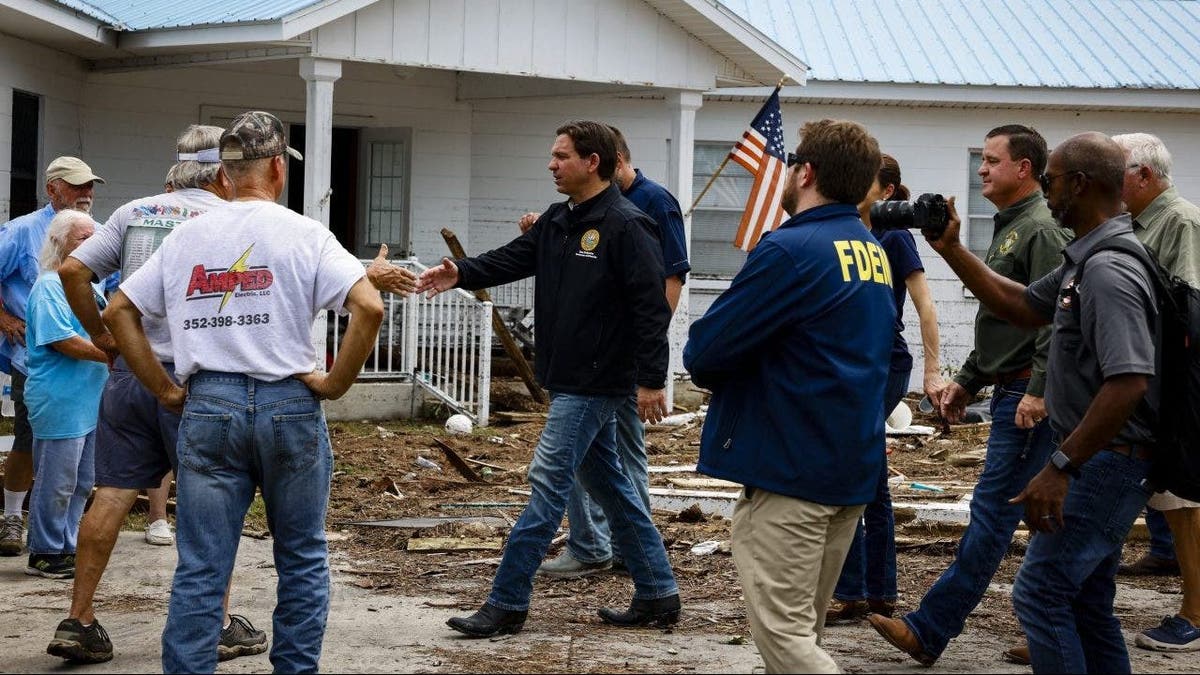 A spokesman for DeSantis did not immediately respond to a request for comment. 
The president announced his intention to visit Florida during a press conference from FEMA headquarters in Washington, D.C.
Biden has also demanded Congress pass more disaster relief funding as soon as possible, raising his original request of $12 billion to $16 billion.
DeSantis has said the loss of life and damage from Idalia was not on par with Ian, which hit the heavily populated Fort Myers area, leaving 149 dead in the state. 
Idalia made landfall early Wednesday as a Category 3 hurricane in the Big Bend region, with winds up to 125 mph, shredding homes, ripping off roofs, snapping tall trees and turning streets into rivers. 
It later downgraded to a tropical storm as it moved north, hitting Georgia — resulting in one confirmed death — and the Carolinas. 
Fox News' Timothy H.J. Nerozzi contributed to this report.