World
UFO whistleblower won't rule out "cover-up" ending in murder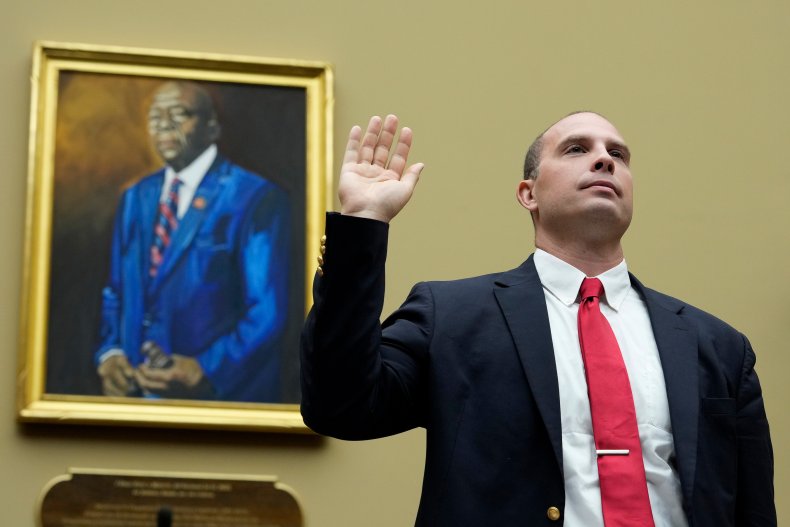 The UFO whistleblower who appeared before the Republican-led House Oversight Committee said he could not say if anyone had been killed as part of the government cover-up of the research into unidentified anomalous phenomena, also known as UAFs or UFOs.
David Grusch, a former Air Force veteran and member of a Pentagon task force that investigated UFOs, was asked during Wednesday's hearing if he had heard of anyone being killed in the alleged cover-up.
"I have to be careful [answering] that question," Grusch said, answering a question from GOP Representative Tim Burchett of Tennessee. "I directed people with that knowledge to the appropriate authorities."
The hearing came amid growing criticism that the executive branch needs to be less secretive about UFO encounters in the interest of national security.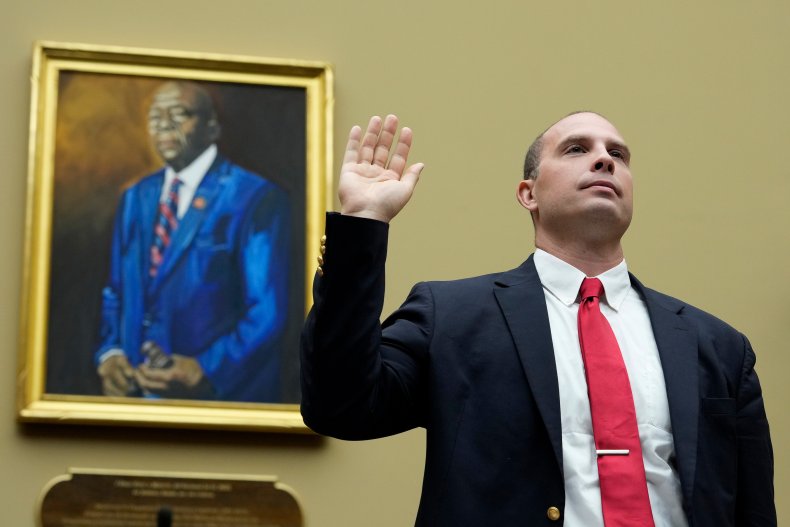 "This is an issue of government transparency," Burchett said at the top of the hearing. "We're not bringing little green men or flying saucers into the hearing—sorry to disappoint about half of y'all—we're just going to get to the facts. We're going to uncover the cover-up, and I hope this is just the beginning of many more hearings and many more people coming forward about this."
Newsweek reached out to the Department of Defense via email for comment.
Grusch could not offer insight into whether the alleged cover-up led to anyone's death, but when asked by Burchett if he knew of people who were harmed or injured in the effort to conceal knowledge of UFO technologies, he replied: "Yes. Personally."
Grusch, who became a whistleblower last year after 14 years in the Air Force, described the tactics that the federal government used against him to "hurt [him] both professionally and personally" as brutal and very unfortunate.
"I have to be careful about what I say in detail because there is an open whistleblower reprisal investigation on my behalf and I don't want to compromise that investigation," he said.
Grusch has alleged that he became aware of a multi-decade effort to retrieve and reverse-engineer UFOs that had crashed into the U.S. while he was a member of the All-domain Anomaly Resolution Office (AARO). However, he was denied access to more information after he requested it.
The Pentagon task force was established last year to "detect, identify and attribute objects of interest in, on or near military installations, operating areas, training areas, special use airspace and other areas of interest, and, as necessary, to mitigate any associated threats to safety of operations and national security."
Former Navy pilot Ryan Graves and retired Navy Commander David Fravor testified Wednesday about their own UFO sightings while serving in the military.
"If everyone could see the sensor and video data I witnessed, our national conversation would change," Graves said. "I urge us to put aside stigma and address the security and safety issue this topic represents. If UAP are foreign drones, it is an urgent national security problem. If it is something else, it is an issue for science. In either case, unidentified objects are a concern for flight safety."
Calls for more transparency come from both sides of the aisle. On Wednesday, Democratic Representative Robert Garcia of California said that whatever UFOs may be, they may pose a serious threat to the U.S. military and that must be understood.
"We should encourage more reporting, not less on UAPs," he said. "The more we understand, the safer we will be."