World
Trump, Biden and the corrosive culture of partisanship
This column is likely to be a flop.
I want to talk about facts and perspective and nuance, and most people just don't care.
Our polarized culture has divided into self-absorbed tribes, and most voters are either for Donald Trump or Joe Biden. They don't want to hear any contradictory information that might make it harder to defend their guy.
What's striking is that supporters of the president and former president (if in fact they are the nominees) use almost the same apocalyptic rhetoric: The future of democracy is at stake. Our opponents are utterly corrupt. Our country can't survive if the other side wins.
DEVON ARCHER CONFIRMS JOE BIDEN 'LIED' ABOUT KNOWLEDGE OF HUNTER'S BUSINESS DEALINGS, COMER SAYS
I've been banging this drum for a long time. 
I'm borrowing liberally here from my old friend Andrew Sullivan, who coins the ingenious phrase "Yes but" on his Substack, called the Weekly Dish. No one wants to hear the but: 
"It complicates; it muddles; it can disable a slogan; and puncture a politically useful myth. We were already headed that way in the discourse, but Trump, and then the Trump Resistance, made everything worse."
Here's an example from Andrew of the yes, but option. "One version would be: 'Yes, Hunter had a drug problem, and his father is showing appropriate compassion. But he was still a grifter and a sleaze who spent his life trying to profit off his family name. 
The MSM's dismissal of his laptop as Russian disinformation was appalling. And that plea agreement looks fishy AF.' Another would be: 'Yes, Hunter is crooked, but no more so than Jared Kushner, and we still have no real evidence of the president's involvement."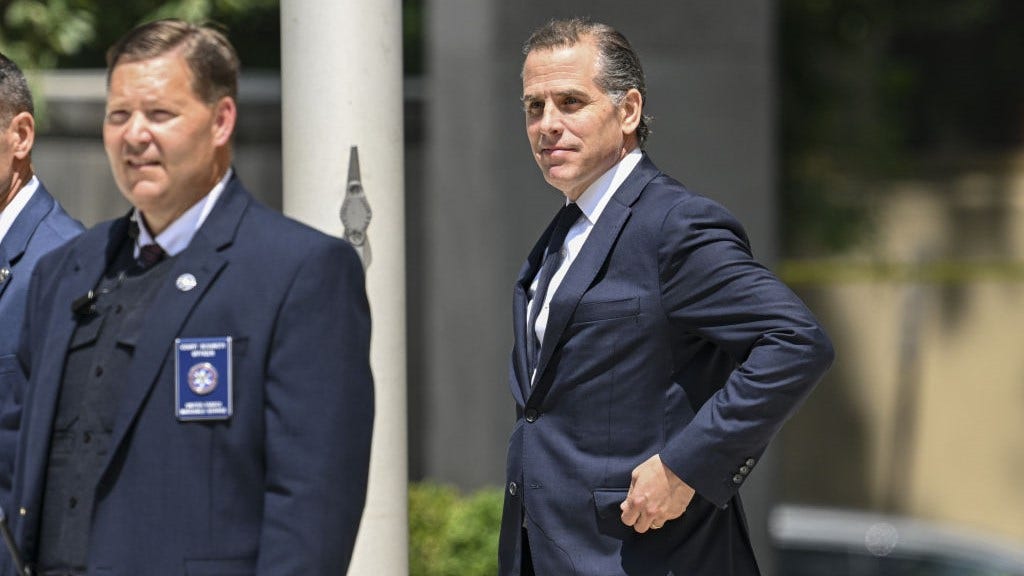 I'd throw this one in: Trump routinely calls Biden "the most corrupt president in U.S. history," despite the fact it is the former president who has been indicted twice and may face two more rounds of criminal charges. Ah, but that's because Biden has "weaponized" the Justice Department, so these indictments are just an example of the Deep State trying to knock him out of the race.
In a New York Times/Siena College poll yesterday, the paper published an analysis of the hard-core MAGA base, about 37 of the GOP electorate.
"Zero percent — not a single one of the 319 respondents in this MAGA category — said he had committed serious federal crimes. A mere 2% said he 'did something wrong' in his handling of classified documents. More than 90% said Republicans needed to stand behind him in the face of the investigations."
If I bring up the latest charge in the classified documents case – that Trump allegedly ordered his aides to destroy security camera footage at Mar-a-Lago–then conservatives, and Republican lawmakers, pivot away from the indictment by blaming Biden, Merrick Garland and anyone else who enables them to deflect the question.
MCCARTHY ENCOURAGES IMPEACHMENT PROBE OF BIDEN, BUT COULD THAT BACKFIRE ON GOP?
At the same time, the media's lack of interest in the allegations about Hunter Biden supposedly putting his dad on speakerphone calls with business associates, such as an executive from Ukraine's Burisma, is appalling. The press, of course, would be a thousand times more interested if the Trump family was involved.
And here comes the yes but: Most of the allegations against President Biden are unproven. As for two of the sources touted by the GOP as whistleblowers, one has pleaded guilty to fraud and the other is a fugitive from justice.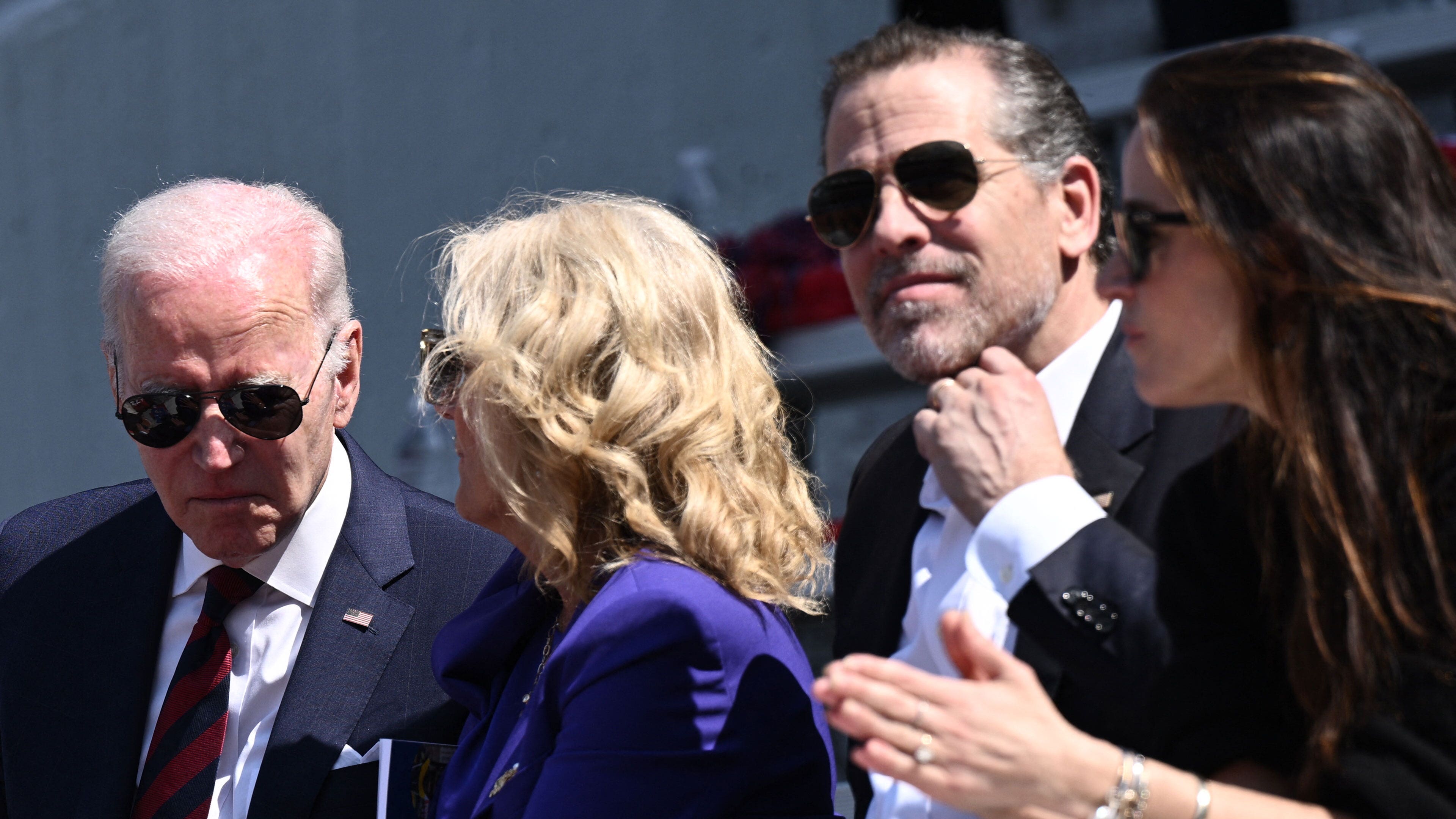 But that complicates the Biden crime family scenario.
I experience this all the time. I could make five positive comments about a candidate and one critical remark, and those with selective hearing will pounce on the single criticism. What they really don't like is my complicating the narrative.
CONSERVATIVES BLAME PRESS FOR BIDEN'S 'UNCLE JOE' IMAGE, BUT IS THAT FAIR?
And that brings me to the heart of the matter.
The key to the tribal warfare is a collapse of trust in the media. The press has always had its biases, of course – ask anyone on the right – but there was a time when it was more widely accepted as an arbiter of what was true and what was not.
That now seems like another era. 
Most of the media are now seen as working closely with the Democratic Party. Fact-checkers are ridiculed as partisan. And when we can't agree on a common set of facts, everyone is free to use their own "facts," even when that amounts to propaganda. 
Still, I'm going to keep on trying. Caveats are important. So is nuance, so is being fair to all parties – even if it makes people ask, Whose side are you on?
CLICK HERE TO GET THE FOX NEWS APP
I'm not on anyone's side. I'm a journalist.
Well, I warned you the odds were against this column being successful.