World
Showtime – WSVN 7News | Miami News, Weather, Sports | Fort Lauderdale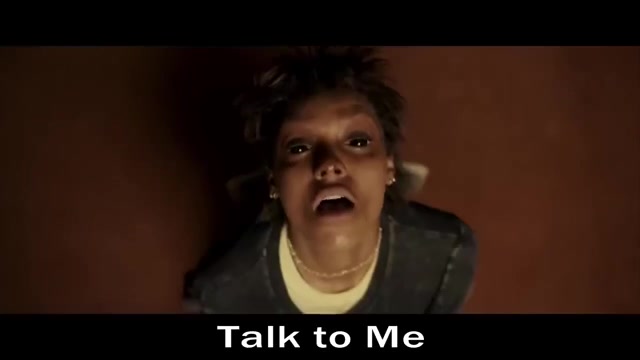 The best way to avoid the 100-degree heat is by staying indoors with the AC going. Thankfully, staying inside means we can enjoy a little adventure in the form of movies. Craving a little comedy-horror or some action-packed thrillers? Here are the latest films in this week's Showtime.
Jared Leto (as Crump, voice): "This house is dripping with ghosts, but there's always room for one more."
I ain't afraid of no ghost! Disney's "Haunted Mansion" is getting a reboot.
The horror comedy sees a single mom and her son move into a mansion, but they realize they're not the only ones living there.
With a little help from some new friends, they have to find a way to get the haunting spirits to leave them alone.
Emmy Liu-Wang (as Paige):
Darby Camp (as Megan): "We need to think big, do something we've never done before. Tonight's going to be different! Anna Maria, let's have some fun."
Sleepovers are fun and all, until you wake up with one eyebrow.
In "The Slumber Party," a couple of kids have a little too much fun, and now they have to remember what happened last night and find their missing BFF.
Joel Kinnaman (The Driver): "Sir, my wife, she's in the hospital. She's about to give birth."
Nicolas Cage (The Passenger): "Drive."
Joel Kinnaman (The Driver): "It's a family emergency!"
Nicolas Cage (The Passenger): "I'm your family emergency now."
Not everything is as it seems in "Sympathy for the Devil."
Nicolas Cage stars as a crazy passenger holding a driver hostage, and if he doesn't get his way … well, let's just say there's hell to pay.
Character in "The Baker": "Ten Gs to whoever can find this baker guy."
Being a baker won't stop this grandpa from taking down a couple of bad guys who are after his granddaughter.
Ron Perlman, stars as Grandpa in "The Baker," but don't be fooled: this baker packs one mean knuckle sandwich
Sophie Wilde (as Mia): "You know the drill. Say 'talk to me.'"
Teens never learn their lesson when it comes to messing around with the paranormal.
In "Talk to Me," talking to the dead has some serious consequences, and now these kids have to figure out a way to close the door between the spirit world and their own.
Robert Mello (as Banker): "You want to sell high-end stuffed Himalayan cats."
Zach Galifianakis (as Ty Warner): "Understuffed, actually, for greater pose-ability."
Elizabeth Banks (as Robbie): "We're professionals."
Ever wonder how the Beanie Baby trend came to be? Me neither, but "The Beanie Bubble" goes there.
The movie from Apple TV Plus explores how a couple of plush toys became a hit among kids and adults. With Elizabeth Banks and Zach Galifianakis starring as the creators of the plushies.
Zach Galifianakis (as Ty Warner): "Genius is 1% inspiration, 99% presentation."
Sarah Snook (as Sheila): "That's not how the saying goes."
Copyright 2023 Sunbeam Television Corp. All rights reserved. This material may not be published, broadcast, rewritten or redistributed.