World
Rain Returns, Ushering in Brief, Heat Relief – WSVN 7News | Miami News, Weather, Sports | Fort Lauderdale
Our weather pattern is finally starting to change as winds return off the water out of the east along with stronger winds, too, while a tropical disturbance tracks toward Florida. All of these ingredients will come together to allowing for temperatures to return to near-normal levels, at least for the next few days.
Our typical high temperature for this time of the year is 91F, and by Thursday temperatures could struggle to get that warm depending on the timing of the rain.
As moisture increases today into tomorrow with that tropical disturbance, rain chances will go up. As far as our forecast is concerned today, we'll see morning scattered showers and storms, then drier conditions for the afternoon, especially across the metro. Some of the model guidance does suggest another round of storms then rolling onshore this evening.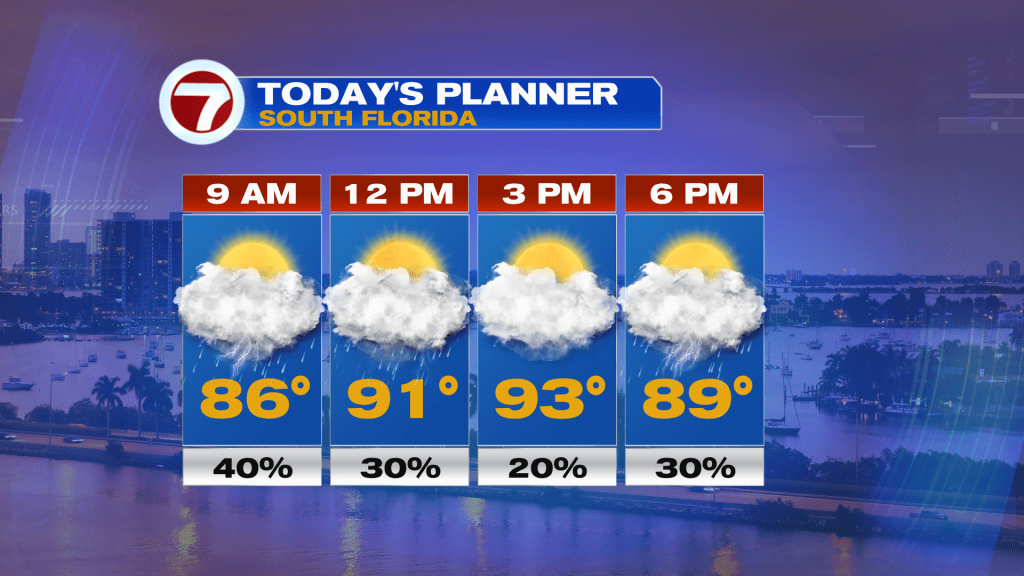 Despite the rain and mostly cloudy skies, a Heat Advisory does remain in effect for Miami-Dade County through this evening for feels-like temperatures up to 108F.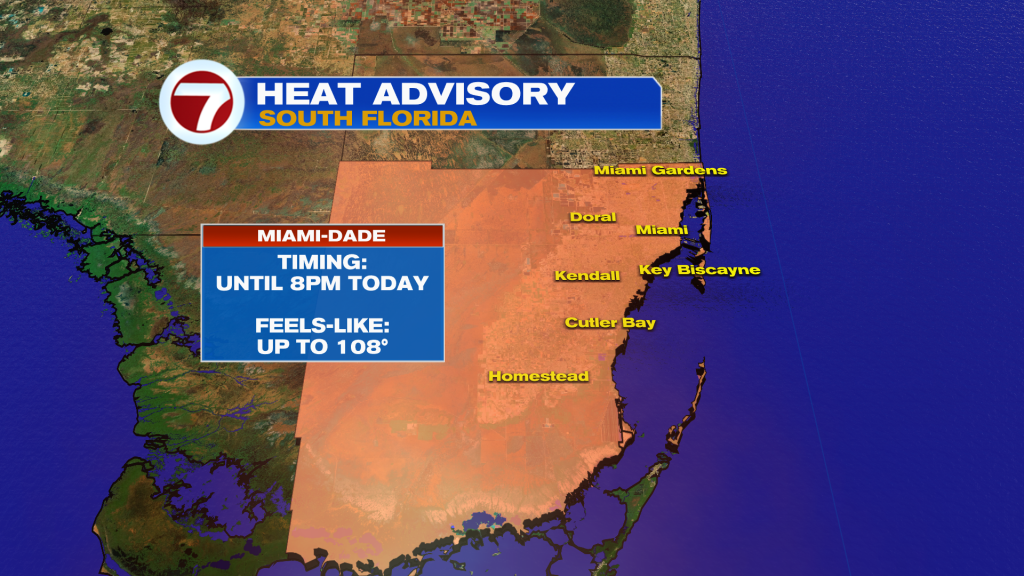 Thursday and Friday will likely be wetter as that disturbance reaches Florida and then passes through. This will bring rain chances up to a 60-70% chance — if this moisture holds. Given the onshore flow in place, we our expecting the most likley timing of this rain to be the mid morning through the early afternoon hours, but a shower or thunderstorm still cannt be ruled out at any time of the day, as well as during the overnight hours.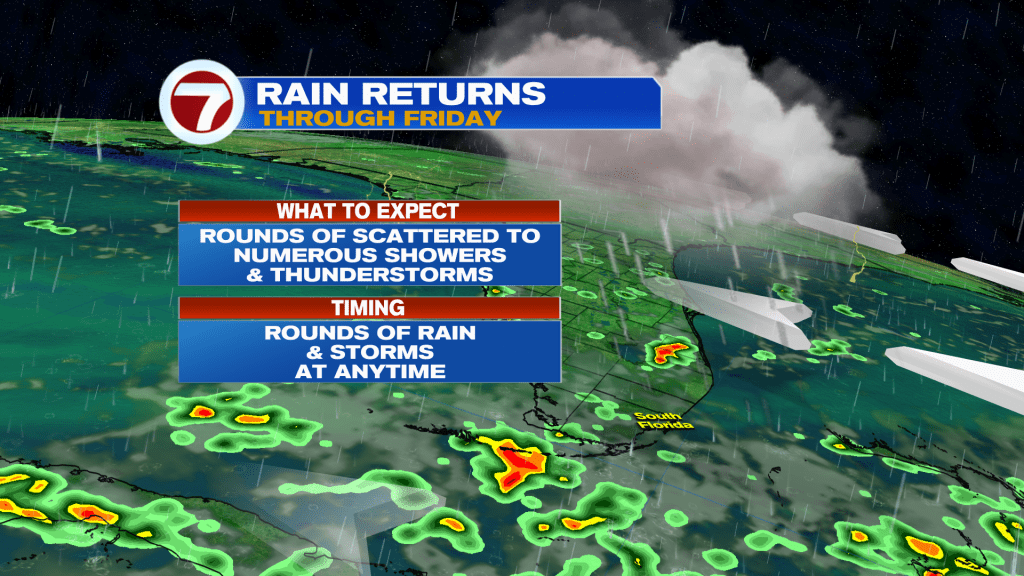 By the weekend, the disturbance will exit our area as relatively drier air returns, allowing for fewer showers and storms and hotter temperatures. Highs should return to above average levels into the mid 90s at many locations.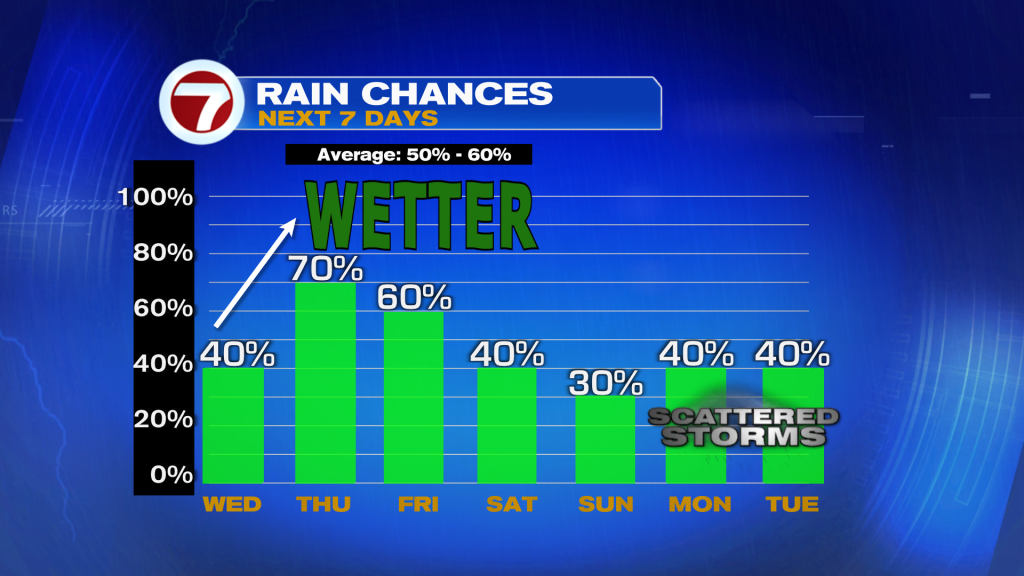 In the tropics, there is a tropical wave near the coast of Africa that has a low, 30% chance of development once it reaches the yellow shaded region north and east of the Lesser Antilles.