World
'Pee-wee Herman' Star Paul Reubens Dead at 70 Following Private Cancer Battle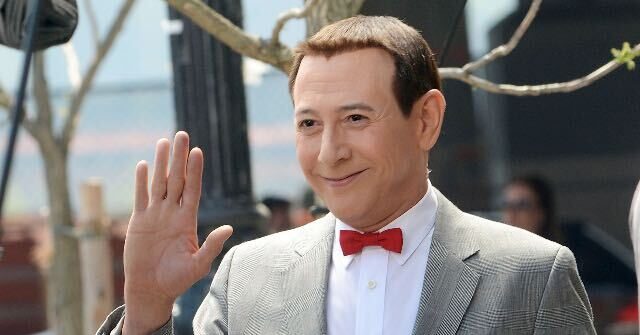 Paul Reubens — who played the zany, red bow-tied manchild Pee-wee Herman for nearly four decades across multiple shows and movies — has died. He was 70.
His death following a private battle with cancer was announced Monday on Instagram accompanied by a brief, posthumous note penned by Reubens himself.
"Please accept my apology for not going public with what I've been facing the last six years," wrote Reubens. "I have always felt a huge amount of love and respect from my friends, fans and supporters. I have loved you all so much and enjoyed making art for you."
The Instagram post said Reubens "bravely and privately fought cancer for years with his trademark tenacity and wit."
Reubens entertained multiple generations with Pee-wee Herman, the innocent manchild character he created while working as a struggling comic at the Groundlings in Los Angeles.
With his red bow tie and gray plaid suit, Pee-wee Herman became a Gen X icon starting with The Pee-wee Herman Show, the 1981 HBO special of his hit stage show that originated at the Roxy Theatre on the Sunset Strip.
Reubens catapulted to stardom with Tim Burton's 1985 movie Pee-wee's Big Adventure, which was a critical and box-office hit. The movie — Burton's first — captured the light-hearted zaniness of the Pee-wee character while teasing out the dark undercurrents channeling beneath his innocent affect.
The sequel Big Top Pee-wee (1988) was less successful, but Reubens continued to cultivate the cult of Pee-wee with the CBS morning series Pee-wee's Playhouse, which ran from 1986 to 1990. The show became a touchstone for Gen X'ers who grew up with the character and nursed a long-simmering nostalgia for him.
Reubens' career almost came to an end in 1991 with his arrest for masturbating at a porn theater in Florida. The tabloid scandal effectively derailed his career and brought his child-friendly image to a crashing halt.
After many years in the showbiz wilderness, during which he appeared in mostly bit parts, Reubens resurrected Pee-wee in 2010 with a new stage show that ran in L.A. and eventually Broadway, where it was warmly received by longtime fans.
The stage show led to a third movie, Pee-wee's Big Holiday, which debuted on Netflix in 2016.
In addition to playing Pee-wee Herman, Reubens had memorable supporting roles in Burton's Batman Returns, playing the father of the Penguin, and Todd Solondz's 2009 indie Life During Wartime, an informal sequel to Happiness.
Follow David Ng on Twitter @HeyItsDavidNg. Have a tip? Contact me at dng@breitbart.com