World
No handshake, no problem as Svitolina downs Azarenka | The Express Tribune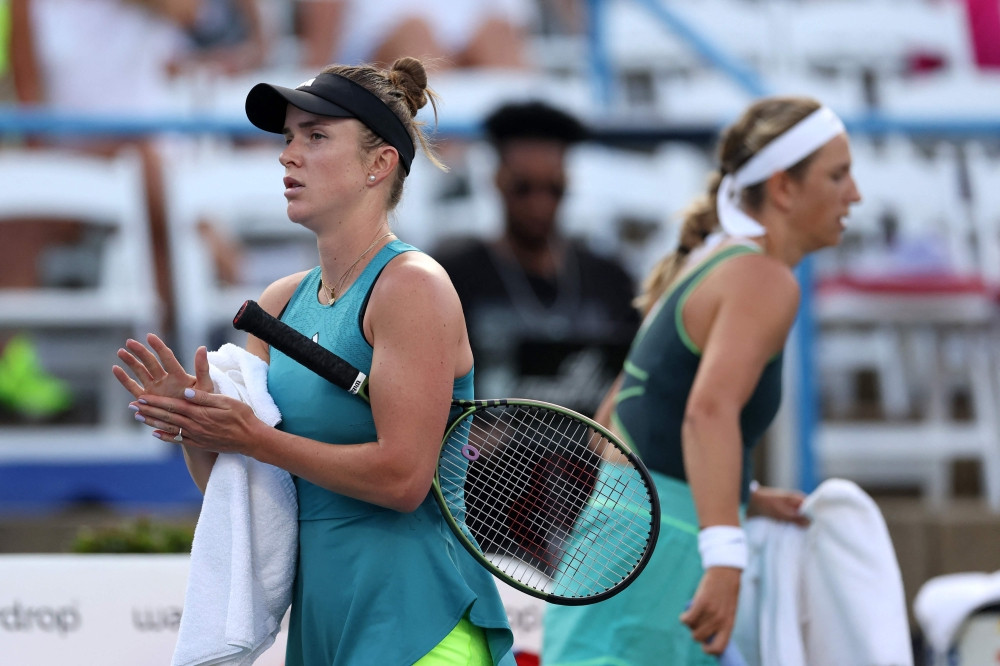 WASHINGTON:

Ukraine's Elina Svitolina grabbed a second straight victory over Victoria Azarenka of Belarus at the WTA Tour DC Open in Washington on Monday, weeks after the duo's Wimbledon clash was marred by a handshake controversy.
Azarenka was booed off court at Wimbledon earlier this month after her defeat to Svitolina, with fans apparently perceiving she had snubbed her Ukrainian opponent by not advancing to the net for a handshake.
In fact, Svitolina did not offer a handshake – something she has declined to do with players from Russia and Belarus ever since the invasion of her homeland. Belarus is a key military ally of Moscow.
On Monday, tournament organisers in Washington aimed to pre-empt any possible repeat of the controversy by informing fans before the match there would be no handshakes.
"At the conclusion of the match there will be no handshake between the players," a message on an arena screen said beforehand.
"We appreciate your respect for both athletes during and following the match, and for your understanding during these difficult circumstances."
With that issue settled, it was left to the two rivals to serve up a hard-fought if error-strewn battle that saw no fewer than 17 breaks of serve before Svitolina finally prevailed 7-6 (7/2), 6-4.
Svitolina clinched victory by breaking Azarenka's serve in the 10th game of the second set.
A wild Azarenka backhand presented Svitolina with a match point which she duly converted on the first attempt after bludgeoning a forehand winner into the corner.
Azarenka saluted Svitolina's victory with a fleeting thumbs up before heading off the court.
Wu collapses mid-match
China's Wu Yibing collapsed and was helped off the court on Monday after retiring from his opening match against Japan's Yosuke Watanuki at the ATP and WTA DC Open.
It was the second notable health incident in a match within a month for Wu, who needed a medical timeout after falling ill at the end of the first set in his opening-match Wimbledon loss to American Frances Tiafoe.
On the Washington hardcourts, Wu was leading 4-1 in the first set when he made a wobbly step, went to take a seat and collapsed forward over the back of a folding chair.
Wu was helped to his feet and eased down onto the court with an umbrella quickly brought over to provide shade. He was later assisted in walking off the court.
A statement from the tournament said Wu retired due to illness.