World
NatWest Boss Admits Talking To BBC About Farage's Bank Accounts – But Keeps Job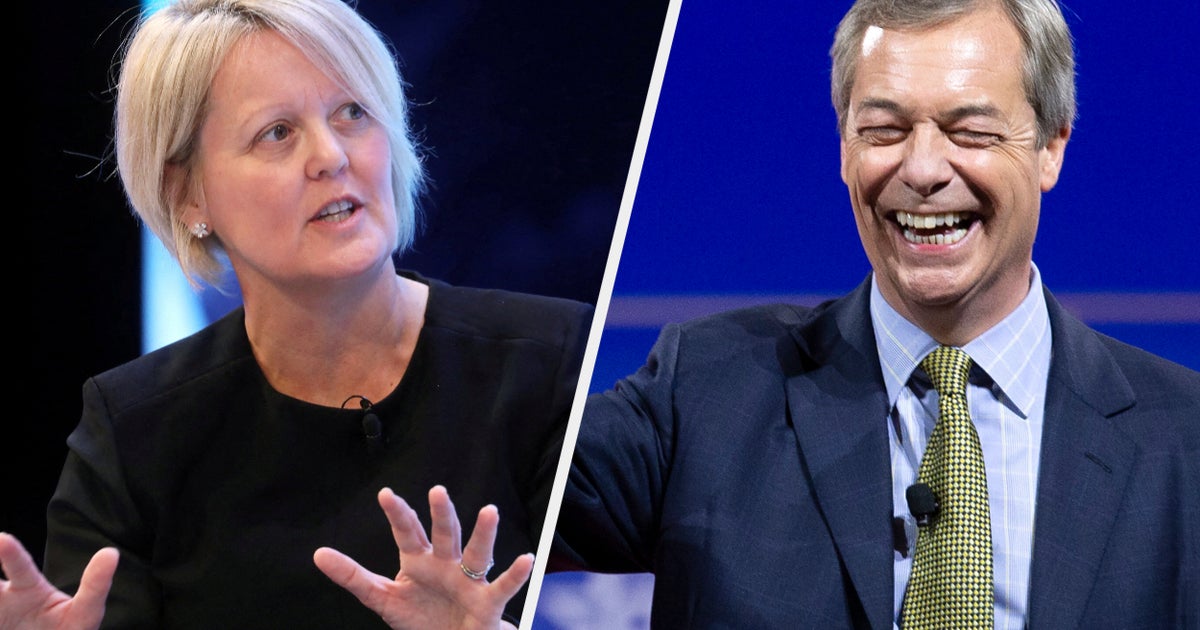 NatWest boss Alison Rose has admitted she discussed Nigel Farage's bank accounts with the BBC in what she described as a "serious error of judgment".
But Rose added she had not revealed any personal financial information about the former Ukip leader and had answered a general question about eligibility.
The board of NatWest, which owns the elite private bank Coutts at the centre of the controversy, said it had full confidence its chief executive, meaning she keeps her job.
NatWest has faced intense scrutiny over the past few weeks over a decision to close Farage's accounts, after the Brexiteer obtained an internal document showing this was done partly over his "politics".
On Tuesday, Rose confirmed in a statement for the first time that she had discussed Farage's "relationship with the bank" with BBC reporter Simon Jack.
"I recognise that in my conversations with Simon Jack of the BBC, I made a serious error of judgment," she said.
She added: "Believing it was public knowledge, I confirmed that Mr Farage was a Coutts customer and that he had been offered a NatWest bank account.
"Alongside this, I repeated what Mr Farage had already stated, that the bank saw this as a commercial decision.
"I would like to emphasise that in responding to Mr Jack's questions I did not reveal any personal financial information about Mr Farage.
"In response to a general question about eligibility criteria required to bank with Coutts and NatWest, I said that guidance on both was publicly available on their websites. In doing so, I recognise that I left Mr Jack with the impression that the decision to close Mr Farage's accounts was solely a commercial one."
Rose said she was not part of the decision-making process to "exit" Farage's accounts and said this was a decision made by Coutts.
The bank's chairman, Howard Davies, said: "After careful reflection the board has concluded that it retains full confidence in Ms Rose as CEO of the bank."
He added the board would conduct an independent review into the matter.
A day earlier, Jack admitted his information "turned out to be incomplete and inaccurate" and apologised to Farage.