World
Nadine Dorries Urged To 'Immediately' Resign From Parliament By Local Council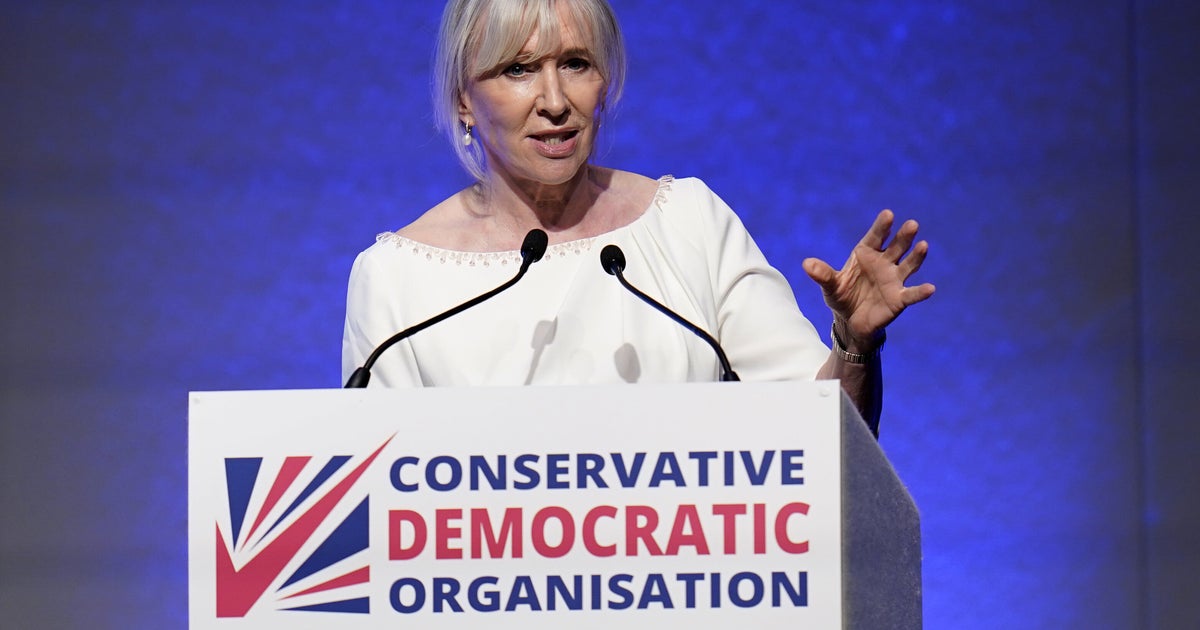 Nadine Dorries has been urged by her local council to "immediately" resign as their MP.
In a letter to the former cabinet minister, Flitwick Town Council clerk Stephanie Stanley said voters in her Mid-Bedfordshire constituency were being denied "effective representation" in parliament.
Dorries announced in June that she was quitting the Commons "with immediate effect" after being denied a seat in the House of Lords.
However, she has yet to carry out the necessary formalities and remains an MP.
In the letter, the town clerk said: "The last time you spoke in the Commons was 7th June 2022.
"You have not maintained a constituency office for a considerable time, and it's widely understood that you have not held a surgery in Flitwick since March 2020.
"Rather than representing constituents, the Council is concerned that your focus appears to have been firmly on your television show, upcoming book and political manoeuvres to embarrass the Government for not appointing you to the House of Lords."
She added: "Our residents desperately need effective representation now, and Flitwick Town Council calls on you to immediately vacate your seat to allow a by-election."
HuffPost UK has contacted Dorries requesting comment.