World
Man, 84, to stand trial accused of shooting black teenager Ralph Yarl who knocked on wrong door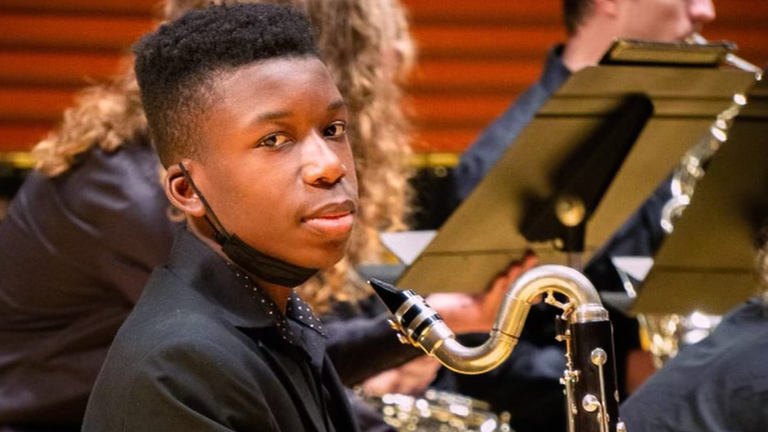 An 84-year-old homeowner who is accused of shooting a black teenager after he mistakenly went to the man's house must stand trial, a Missouri judge has ruled.
Andrew Lester, a retired mechanic, is charged with first-degree assault and armed criminal action after he shot now 17-year-old Ralph Yarl, who had mistakenly knocked on his house to collect his younger brothers on 13 April.
Lester previously pleaded not guilty, but Clay County Judge Louis Angles ruled he will stand trial after hearing from several witnesses, including Ralph, at a preliminary hearing.
His next court date is an arraignment, scheduled for 20 September.
Speaking softly during his testimony, Ralph said he was sent to pick up his twin brothers but had no phone after losing it at school.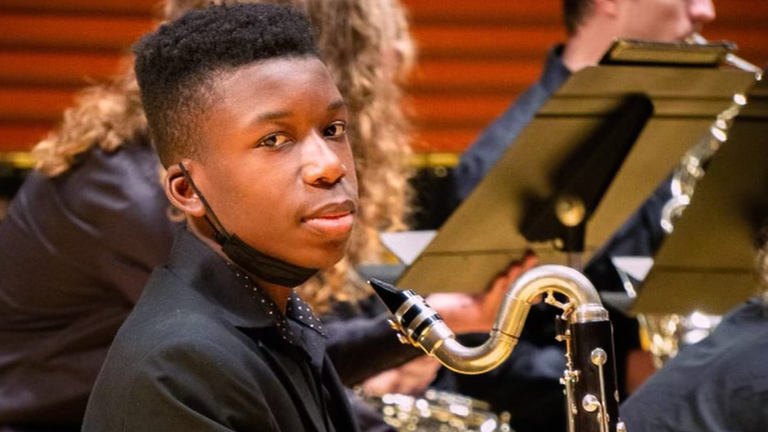 The house he had intended to go to was only a short distance from his own, but he accidentally went down the wrong street and knocked on Lester's front door on 115th Street in Kansas City.
As the inner door opened, Ralph said he reached out to grab the storm door, assuming that Lester was a parent of his brother's friends.
Instead, Lester told the teen: "Don't come here ever again."
Read more:
Arrest warrant issued for Andrew Lester
Man accused of shooting black teenager surrenders
Black teenager shot 'in head'
Ralph said he was shot in the head, the impact knocking him to the ground, and was then shot in the arm.
The teenager continues to heal from the traumatic brain injury he suffered as a result of the shooting but is planning to study engineering when he graduates from high school.
His father, Paul Yarl, said his son still struggles psychologically since the incident.
Defending Lester, lawyer Steve Salmon said that he was acting in self-defence, terrified by a stranger who he thought was trying to rob him.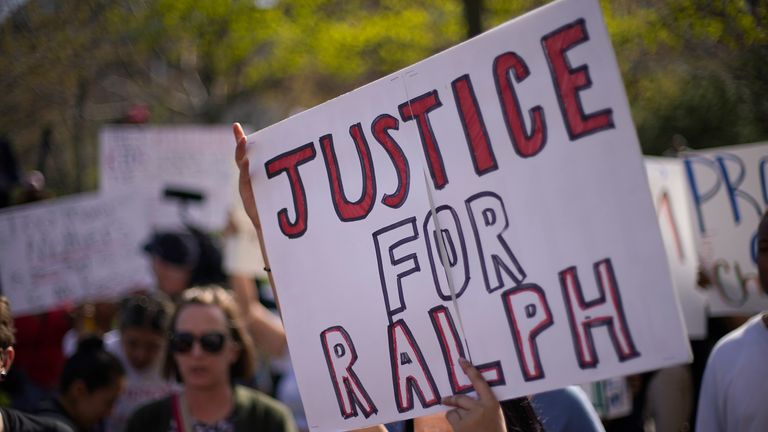 "With his age and physical infirmity, he is unable to defend himself," Mr Salmon said, adding that Lester was distraught after the incident.
Missouri is one of around 30 states with "stand your ground" laws that allow people to respond with physical force when they are threatened.
Nearly $3.5m (£2.7m) has been raised in the past few months to help Ralph and his family.