World
A teen was feared abducted by a 33-year-old. Now she's accused of killing his mother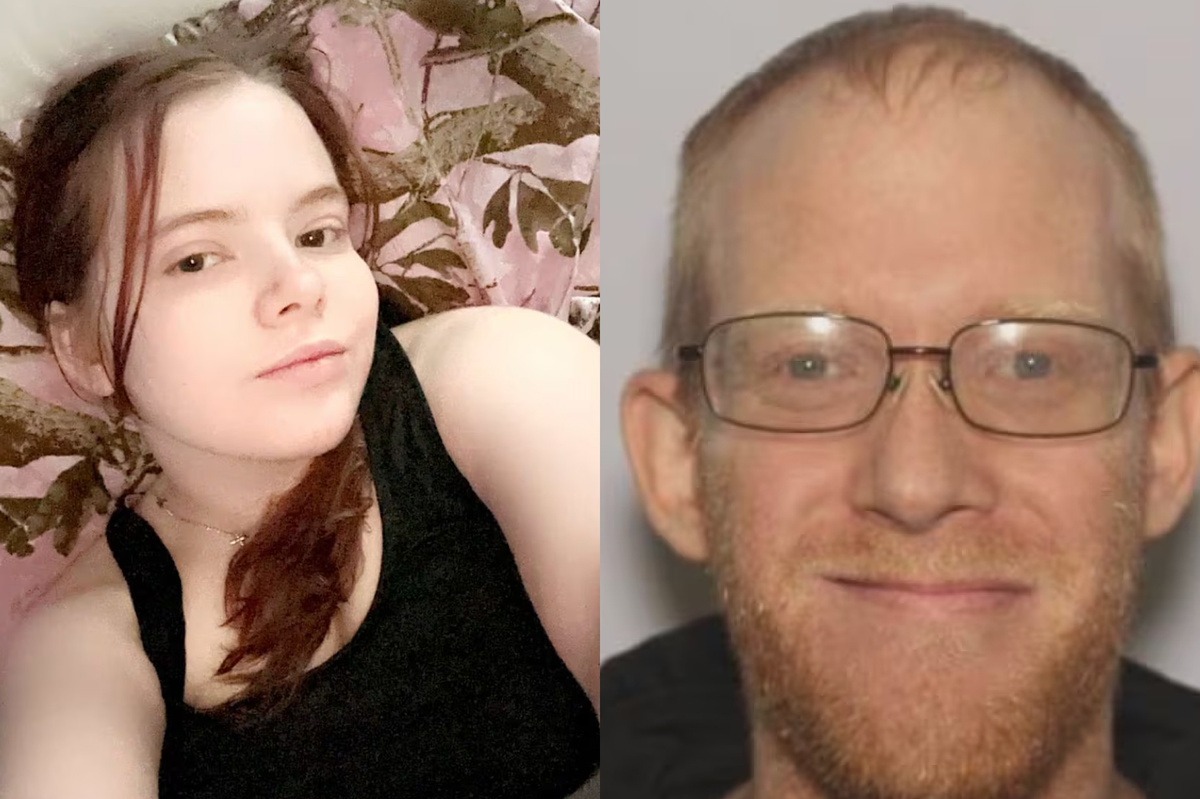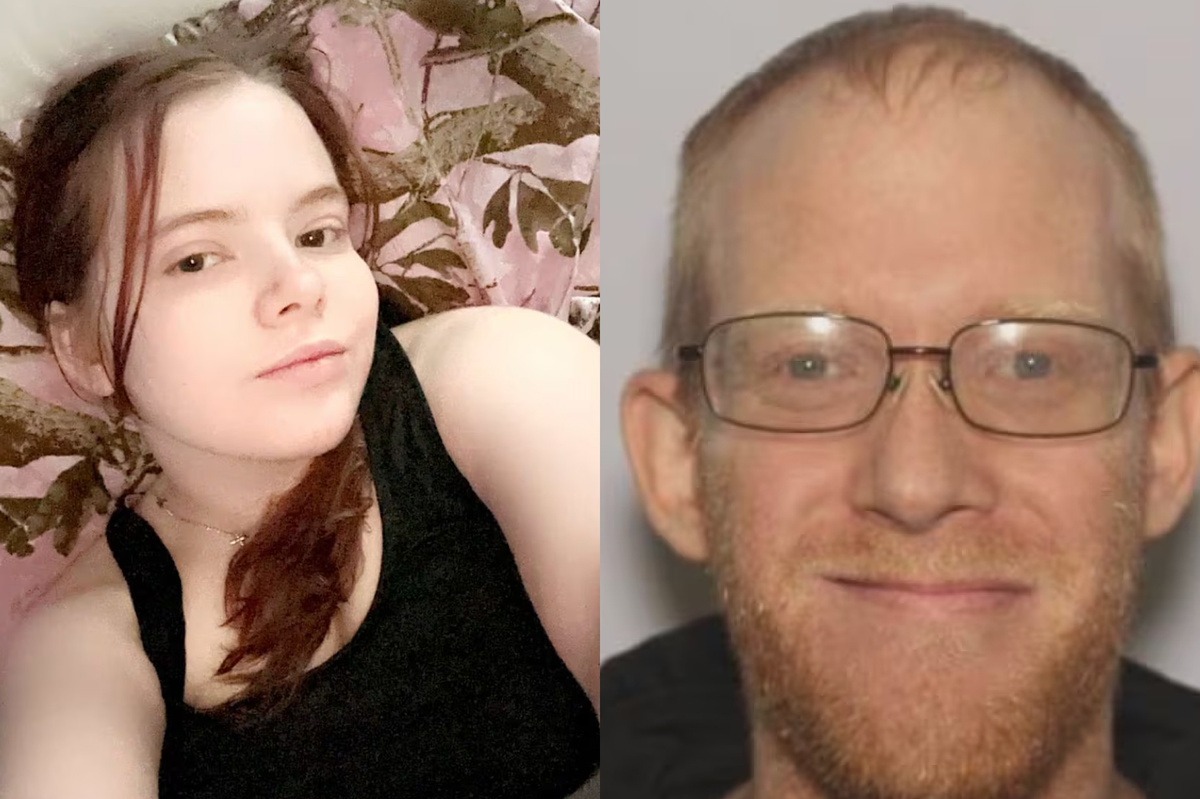 When an Ohio teenager went missing early this year, many feared she had been abducted by her much older fugitive boyfriend.
Kaitlyn Coones, 17, who had a history of running away from home, was living in a foster group home in Canton, Ohio, in April when she disappeared, sparking a slew of missing person posts on social media.
A nationwide manhunt was launched for the teenager who was believed to be with Jonathan Jones, a 33-year-old man who was wanted on child endangerment charges.
In May, there was a sigh of relief when the pair were found at the Mexico border.
But the case took an unexpected turn when Ms Coones, once feared to have been in danger, was taken into custody and charged with murder.
She was accused of giving Mr Jones a deadline of five hours to murder his own mother, Nicole Jones, 53, because she felt the woman was interfering with their so-called relationship, prosecutors say.
But when Mr Jones allegedly failed to carry out the murderous plot, Ms Coones decided to murder the woman herself, prosecutors claim.
Here's everything we know about the case so far:
The Ultimatum
After Kaitlyn Coones disappeared from the group home on 18 April, she was reportedly picked up at a nearby restaurant by Jonathan Jones, who took her back to the home he shared with his mother.
The teenager had to crawl through a window so his mother would not know she was there.
Prosecutors allege Ms Coones wanted Mr Jones to get rid of his mother because she felt the woman was interfering in their "relationship." He supposedly had a deadline of five hours to carry out the murder plot.
"Kaitlyn had told Jonathan, that they needed to do something about his mother because she was preventing them from being together and she gave him five hours to do something about her, and at one point in the interview, she even mentioned killing her," Detective Jake Albright with Sylvania Township Police said in court on Friday.
But when Mr Jones failed to do it, Ms Coones allegedly gave him an extra hour before taking matters into her own hands.
The murder
Ms Coones is accused of bludgeoning Nicole Jones in the kitchen while Mr Jones stayed in the living room.
"She went outside and retrieved a rock and when Nicole Jones was standing in front of the refrigerator in the kitchen, unaware of Kaitlyn's presence, bludgeoned Nicole Jones a number of times and strangled her," Lucas County Prosecutor Andy Lastra told the court.
In court on Friday, Detective Albright testified that after the brutal slaying, Ms Coones and Jones drove to a local store and bought a tarp and trash bags in order to clean up the home and dispose of the body.
They then wrapped the body of Nicole Jones and drove it to a nearby apartment complex, where they put it in a dumpster that was ultimately taken to landfill. Police do not believe the body will ever be recovered.
Disturbing text leads to welfare check on Nicole Jones
The Canton Police contacted the Sylvania Township Police to check the safety of Nicole Jones following information they received that Ms Jones was in danger.
After Ms Coones was reported missing, Stark County Children Services informed police that the teenager had allegedly sent a text message to a group home nurse saying she killed two people and she was on the run.
Nicole Jones was reported missing on 11 May after Sylvania Township police performed a welfare check on 5 May and she could not be located. Sylvania Township is a suburb about 13 miles west of Toledo.
Deputy Chief Jim Rettig of Sylvania Township later confirmed Ms Jones' death was being investigated as a homicide and said an arrest warrant charging one individual in Lucas County Juvenile Court had been filed.
Police later said that Ms Coones had confessed to her role in the crime.
Ms Jones's body is believed to have gone to a landfill after being tossed in a dumpster, but her remains still have not been found.
Kaitlyn Coones and Jonathan Jones flee to Mexico
On 6 May, the US Marshals Service and the Northern Ohio Violent Fugitive Task Force announced a nationwide manhunt for the pair who were last seen in Mr Jones's mother's car in Arizona near the Mexican border.
Mr Jones was wanted by authorities after he had pleaded guilty in March to pandering obscene material and child endangerment, charges tied to a 2022 court case in the Toledo area.
He was to be sentenced 4 May, but missed his court appearance, and a warrant was issued, according to investigators.
Mr Jones and Ms Coones were located and arrested on 8 May in Ahumada, Chihuahua, Mexico.
The pair were caught when Mr Jones reportedly failed to disarm the GPS tracking device he was wearing after his conviction in March, according to News19.
Police said Ms Coones confessed to the killing during an interview.
Mr Jones is also facing charges in connection with his mother's murder.
Police accuse Kaitlyn Coones of misleading investigators
After being located in Mexico, Ms Coones was booked on 13 May into the Multi-County Juvenile Attention Center in Canton Township, where she remains, on a juvenile count of felony obstruction. She was arraigned on the charge on Monday.
According to a complaint filed in Stark County Family Court, Ms Coones is accused of "purposely and with forethought flee(ing) the city of Canton to Mexico with a known wanted felony," and trying to mislead investigators in subsequent social media posts.
The complaint also alleges Ms Coones often ran away from foster homes, including those in Cleveland and Akron.
"Kaitlyn's running away resulted in a massive law enforcement response involving the FBI, USMS, U.S. Border Patrol and multiple other local jurisdictions along with Mexican government resources to locate and bring her back to the United States," the complaint says.
Kaitlyn Coones was a repeat runaway
The incident earlier this year is not the first time Ms Coones had run away.
According to a complaint filed in Stark County Family Court, she previously ran away from foster homes in Cleveland and Akron.
In 2020, Ms Coones ran away from the Canton home where she had been living, according to a report posted on Facebook from Jordan Miller, host on radio show Talk 1480 WHBC.
Ms Coones was a foster child in the custody of Stark County Children Services and was living in a group home just before she ran away and allegedly carried out the murder of Ms Jones.
Defence attorney claims Kaitlyn Coones is the victim
A judge ruled on Friday that Ms Coones would be certified as an adult in the case. She is charged with aggravated murder, murder, tampering with evidence and abuse of a corpse.
Ms Coones' attorney Ann Baronas argued in court on Friday that the teenager is a victim of Mr Jones who was not supposed to have any contact with her.
She also argued that investigators don't know who sent the text message about the teenager allegedly admitting to two murders.
In March, Mr Jones pleaded guilty to endangering children and attempting to commit pandering obscenity involving a minor.
Wood County Assistant Prosecuting Attorney Morgan Spitler claimed Mr Jones had sex with Ms Coones at a Super 8 motel when she was 15 or 16 and in the custody of child services. Authorities found nude photos of the pair that Mr Jones was planning to pander, according to The Sentinel-Tribune.