World
Former state pathologist says there is no evidence Nora Sheehan was strangled | BreakingNews.ie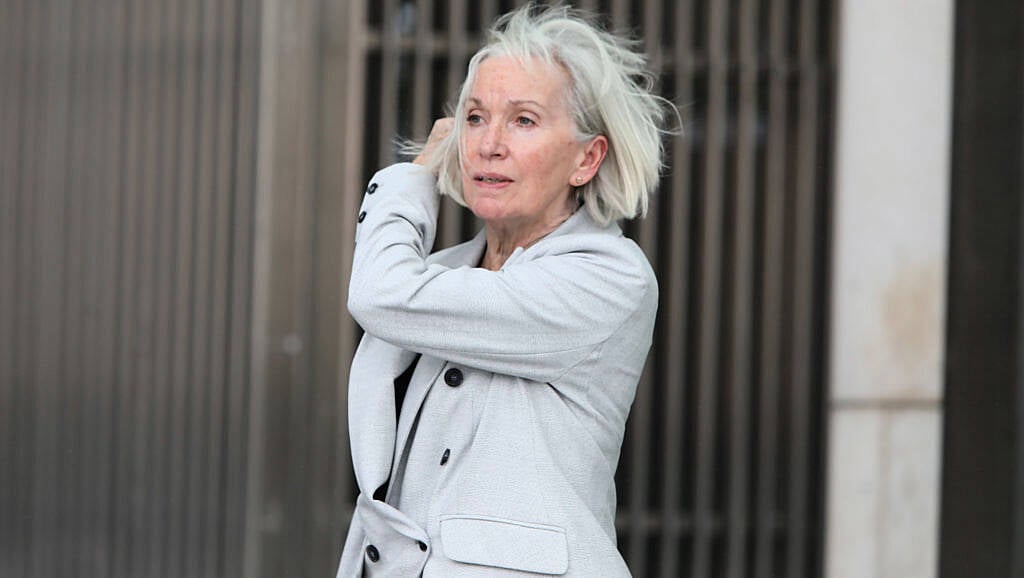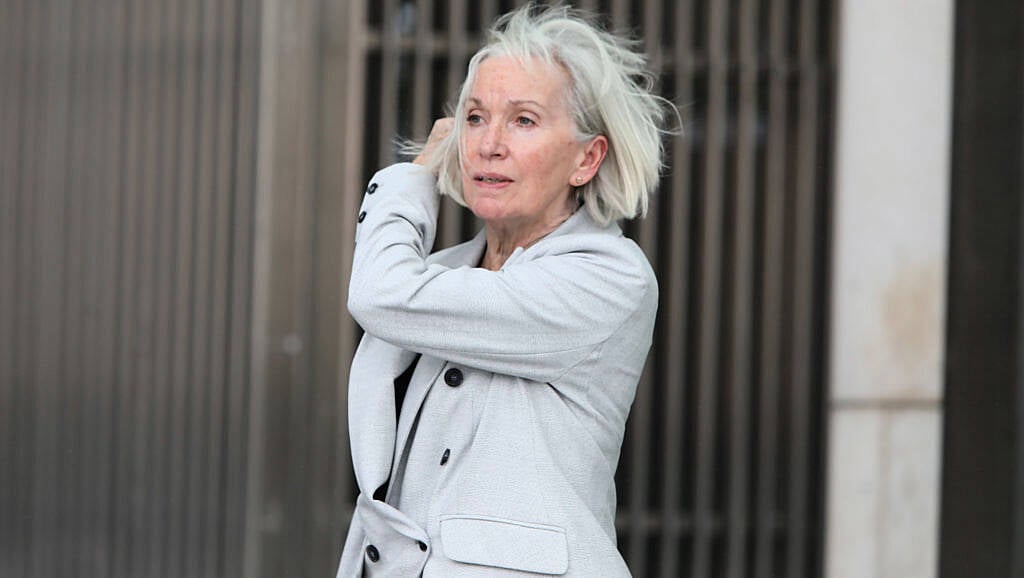 The cause of death of Cork woman Nora Sheehan, who went missing before her body was found dumped in dense undergrowth 42 years ago, is unascertained and there is no evidence she was strangled, a former State pathologist has told a cold case murder trial.
However, former State Pathologist Dr Marie Cassidy agreed with prosecution lawyers that death from asphyxia by one of two methods could not be proved or disproved.
Dr Cassidy, who was called by the defence, told the jury it could not be excluded that the mother-of-three had suffered a heart attack due to cardiac arrhythmia during an assault or that she could have been suffocated by her head being pressed into a bed or pillow.
The expert witness also testified that it appeared most likely that Mrs Sheehan had died elsewhere and that her body was transported to where she was found at Shippool Woods in Cork.
Noel Long (74) with an address at Maulbawn, Passage West, Co. Cork has pleaded not guilty to murdering 54-year-old Mrs Sheehan between June 6th and June 12th, 1981 at an unknown place within the State.
Her body was found by forestry workers at The Viewing Point, Shippool Woods in Cork six days after she went missing.
Evidence has been given that Dr Robert Dermot Coakley conducted a postmortem on Mrs Sheehan on June 13th 1981 but died just weeks later.
Foul play
In his opening address, Brendan Grehan SC, prosecuting, said the State could not say precisely how Mrs Sheehan died, but it was their case that she met her death by means of foul play.
He said this was apparent from the examination of Dr Coakley combined with the circumstances of the findings of Mrs Sheehan's "naked and bruised body dumped a distance from the roadside in dense undergrowth", where it was found "a long way away from where she was last seen alive".
On Monday, Dr Cassidy told Michael Delaney SC, defending Mr Long, that she is a medical doctor, a trained forensic pathologist and was State pathologist until 2018.
The witness said she was asked in 2008 by gardaí attached to the Serious Crime Review Team to review the findings of Dr Coakley and provide an opinion based on that. She prepared a report in September 2010 and furnished it to investigating gardaí.
Post-mortem
Dr Cassidy was provided with body sketches on which notes had been made by Dr Coakley at various points during the victim's post-mortem.
She was also provided with Dr Coakley's partly typed and partly handwritten report arising out of the post-mortem. She agreed with counsel that Dr Coakley didn't have full training as a forensic pathologist.
Dr Cassidy proceeded to read the post-mortem to the jury, where Dr Coakley said he visited Shippool Woods at 8.35pm on June 12th and 13th 1981 where he saw the dead body of a woman lying partly on her back.
The witness had summarised her findings in a report, where she said that Mrs Sheehan's dress had been pulled up off the body and caught around the lower face.
She noted there was injury on the back of the victim's upper body due to briars and foliage, which suggested she could have been partly dragged.
Dr Cassidy said there was no petechial haemorrhage [small pinpoint haemorrhage due to tiny ruptures of blood vessels] on the lining of the eyes or in the whites of the eye.
She said tiny little red dots are quite obvious in or around the eye area where a person is asphyxiated or strangled. She said petechial haemorrhage had not been described in Dr Coakley's report.
Dr Cassidy said she found it most likely that Mrs Sheehan had died elsewhere and that her body was transported to where she was found at Shippool Woods.
She said as the victim was found completely unclothed and with an injury to her vagina it was possible she had been sexually assaulted.
The expert witness noted that there were no ligature marks or deep bruising on the neck. She said if there had been deep bruising on the neck there would have been deep pressure on that area but that hadn't been described in the report.
She said there was no evidence that any weapon had been used, while the injury to the victim's head and face could have been due to blows inflicted. "It is unlikely such injuries could have caused her death, but it could have rendered her unconscious," she added.
Asked about the degree of force used, Dr Cassidy said there was sufficient force to cause bruising but not to cause damage to the skeleton.
There was no evidence, she said, that Mrs Sheehan had been strangled and despite part of the dress being found around the lower face it would not have been expected to have caused her death by suffocation.
Dr Cassidy referred to a "band of bruising" across the victim's lower face from the position of the dress and said that Dr Coakley had described it as a "strap like bruise".
The witness said a diagnosis of asphyxia could not be specifically made out and that the cause of death could not be definitely established. She also said it could not be excluded that Mrs Sheehan had suffered a heart attack due to cardiac arrhythmia during an assault or that she could have been suffocated by her head being pressed into a bed or pillow.
Under cross-examination, Dr Cassidy agreed with Mr Grehan, prosecuting, that Dr Coakley carried out post-mortems in hospitals as well as occasionally being asked to assist in investigations.
She also agreed that the pathologist would be familiar with heart damage and heart attacks, which was not described by the pathologist in these reports. She further agreed that Dr Coakley had visited the scene on two occasions because of the peculiar way the body was found.
Mr Grehan put it to the witness that she set out in the conclusion of her report that it appeared most likely that Mrs Sheehan had died elsewhere and that her body was transported to where she was found.
"Is that because of where she was found, down from the road in dense undergrowth and her clothes pulled over her head?" asked counsel. Dr Cassidy agreed and said the victim had scratches on her back which suggested she was probably dragged by the legs through overgrowth down to where she was found.
The witness also agreed with the lawyer that "quite an amount of the effects of nature started to take place at the scene" and that Mrs Sheehan's body had been at Shippool Woods for some time.
She added: "I didn't see her but with the [infestation of] maggots [on her body] you are talking days". Dr Cassidy said it would "fit" with the evidence that the victim was last seen alive in the early hours of June 7 and her body found five days later on June 12th.
Assault
Dr Cassidy said Mrs Sheehan had received some kind of beating or assault around the head area. "It probably wasn't with a weapon as there isn't major damage done to bones being fractured, but there could have been punches?" asked Mr Grehan. The witness agreed saying that these injuries could cause concussion and a short period of unconsciousness.
Dr Cassidy agreed that with the injuries around the victim's nose and face she was concerned as to whether asphyxia was the cause of death.
Asked what she could say about the injuries to the nose, lips and mouth area in terms of asphyxia, the witness said the injuries were in the central panel of the face and each injury could be caused in a number of different manners. She said the face could have been pressed down into something or a hand or hands over the face could have caused such injuries.
She agreed that she ruled out "strangulation in the classic sense" either by ligature or by hands pressed on the neck as there were no signs of that.
"Because petechiae was not present doesn't mean she was not asphyxiated," said Mr Grehan. The witness said if the asphyxia was very rapid then often signs of it are not seen.
The witness told counsel that the unzipped dress was located below the lower lip of the mouth and came around the back of the neck, which had left two bruises.
Dr Cassidy described the deep bruising to the victim's abdomen and spine as an "unusual injury". She said one possibility was that the victim was manhandled, or she may have been dropped or hit something.
She also agreed that there could have been sustained force on the abdomen from pushing or someone being on top of her.
In summary, Dr Cassidy agreed with Mr Grehan that a pathologist can only go so far in terms of giving answers and sometimes it is not possible to find the exact mechanism as to how death came about.
"You can't exclude asphyxia by either of the two methods; hand on face and nose or the face being pushed into a pillow causing breathing to stop," asked the barrister. Dr Cassidy said this couldn't be proved or disproved. She said asphyxia is a lack of oxygen where the breathing mechanism is interfered with and that it doesn't take long to asphyxiate someone.
In re-examination, Dr Cassidy told Mr Delaney that Mrs Sheehan's cause of death was unascertained.
The defence counsel asked the witness as to how easy it was to smother an adult, to which the witness replied "quite difficult". She added: "To put a hand over someone's face for whatever reason, people will struggle and fight back against it, and it is very difficult to sustain the pressure for that length of time".
The witness pointed out that signs of smothering would include lips being bruised, tears on the inside of the lips after coming into contact with teeth and the face turning purple, which she agreed were not described in this case. "Dr Coakley said there were no tears [on the inside of the lips] , just the lower lips were swollen and there were swollen gums," she said.