World
Former men's tennis pro claims top-ranked Iga Swiatek isn't 'great' for women's game over hat styling
Former American tennis pro Jimmy Arias is facing harsh backlash after his bizarre criticism of world No. 1 Iga Swiatek, who he believes has not been "great" for women's tennis "because she wears her hat so low." 
The controversial remark was made during Arias' appearance on the Tennis Channel's "Inside-In" podcast last week when discussing Swiatek's style of play.
"From my standpoint, I don't think she's been great for women's tennis because she wears her hat so low that you can't even see her face or her eyes during a match, and so you don't get a connection as much as you could," Arias said. 
TENNIS PLAYER APOLOGIZES FOR 'ABSOLUTELY DISGUSTING' MOVE IN FIRST CAREER WTA VICTORY
"I don't mind her getting angry in some ways, because I want to see her personality and then you decide."
The comments made by Arias, whose best finish at a Grand Slam was a semifinal appearance at the 1983 U.S. Open, were unsurprisingly ill-received. 
"I literally had to Google who Jimmy Arias was," one person said in a tweet.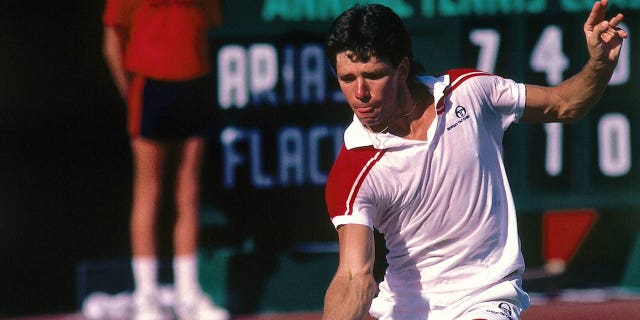 "Another old man criticising a young woman because he's envious of her success!" another tweeted. "I'd never heard of Jimmy Arias but it appears Iga Swiatek already has 3x as many titles as he won in his whole career, including 4 grand slams. Maybe it's actually him that wasn't great for tennis…" 
CLICK HERE FOR MORE SPORTS COVERAGE ON FOXNEWS.COM
Several other social media users pointed out the hypocrisy in Arias' comments, noting that many other male tennis pros on the ATP Tour also wear hats during tournaments.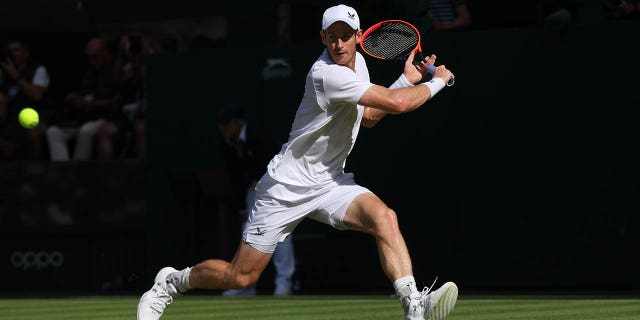 Nick Kyrgios, who recently slammed Arias over the criticism directed at him, also called him out over his take on Swiatek. 
"Another horrible take," he wrote.
CLICK HERE TO GET THE FOX NEWS APP
Swiatek, 22, recently claimed her fourth title of the year and her first at home at the Poland Open over the weekend. She is a four-time Grand Slam champion, with three of those titles having been at the French Open. 
She is also the defending U.S. Open champion.