World
Listen: Lost BBC Banksy interview resurfaces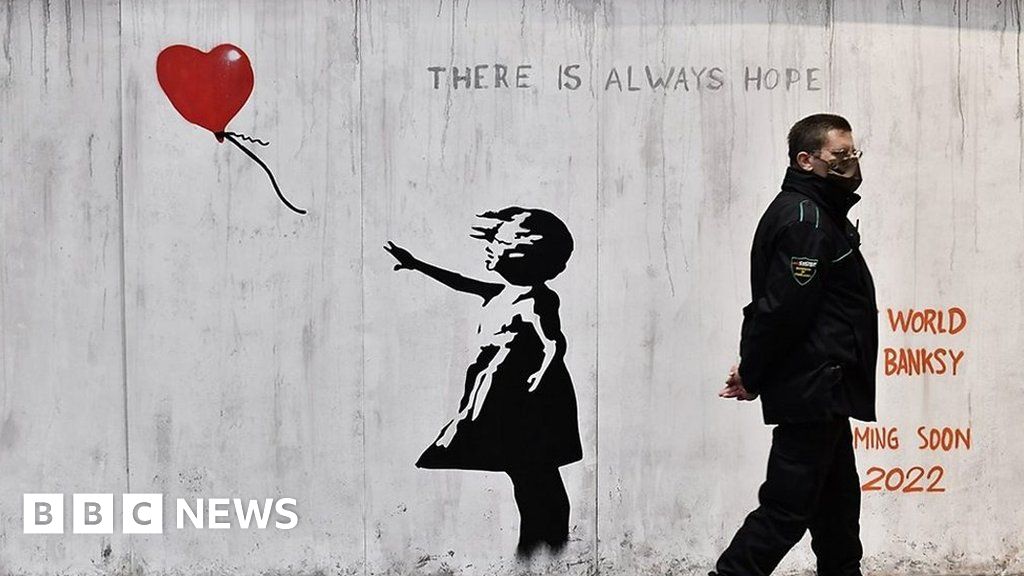 A lost BBC interview with street artist Banksy has been unearthed in which the mysterious artist reveals what his first name is.
In the 2003 recording, BBC reporter Nigel Wrench asks him if he is called "Robert Banks", and the artist replies: "It's Robbie."
The full interview can be heard on BBC Radio 4's The Banksy Story, which is available on BBC Sounds.
Read more on this story.