World
Cummins proud of Australia for retaining the Ashes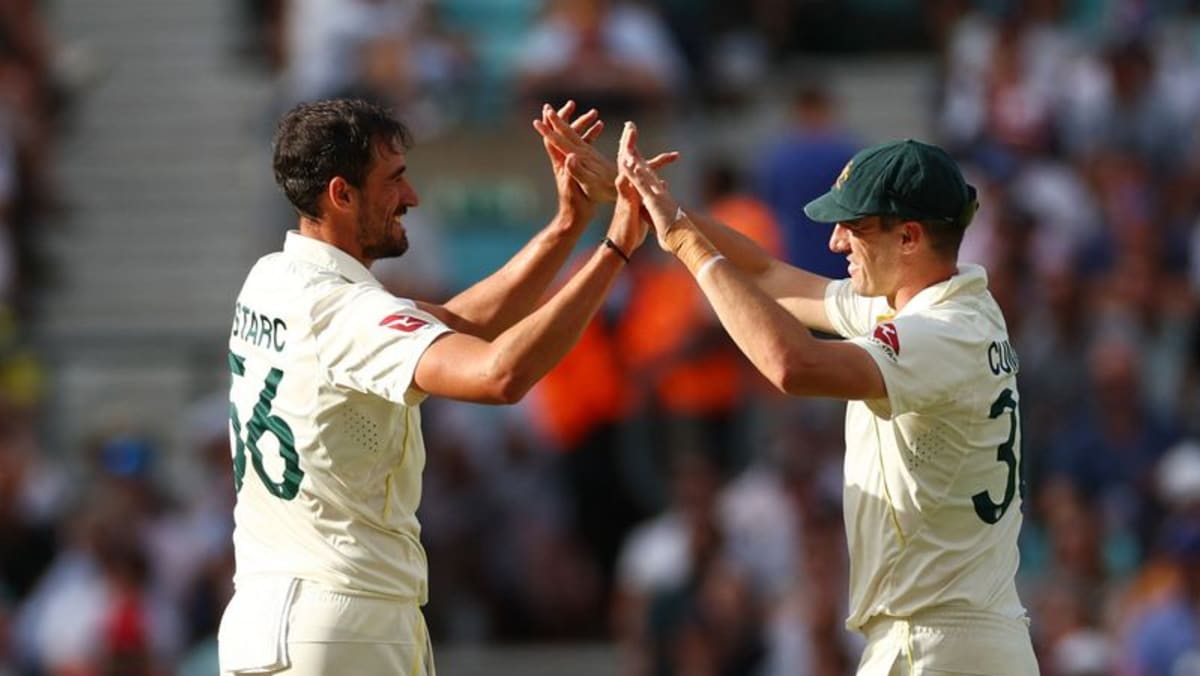 LONDON : A spectacular Australia batting collapse at The Oval on Monday ended the world champions' hopes of a first series win in England since 2001 but Pat Cummins' men still hold the Ashes after one of the most absorbing and dramatic series ever played between test cricket's oldest rivals.
    Australia, who began the day on 135-0 needing 249 more runs to complete the second highest successful run chase in their history, reached 264-3 on another rain-interrupted day before collapsing to 334 all out as the sun finally shone on an exuberant crowd.  
    Still, after winning the first two tests they shared the series 2-2, helped by a rain-affected draw in the fourth match, after packing six tests into 55 days starting with a 209-run victory over India in the World Test Championship final.
    Cummins said his team had never even thought of playing for a draw in the final test against England.
    "It never entered the conversation at all," he told reporters. "We said from the start we were over here to win the Ashes. Unfortunately, it was not to be but what a great series.
    "I think we can be immensely proud of holding the Ashes, England are a very strong team in their own conditions. We are really proud of how we stuck strong."
    After defeating India, the Australians faced a revitalised England team who had won 11 of their previous 13 tests under a new leadership team of captain Ben Stokes and coach Brendon McCullum who urged their team to embrace a bold attacking style and play without fear of failure.
    England did play their shots but it was the Australians who held their nerve best to win the first test at Edgbaston by two wickets and prevailed again by 43 runs at Lord's.
England, though, rallied to win the third test at Headingley and would have levelled the series at Old Trafford had not the final two days been ruined by rain.
    Left-arm quick Mitchell Starc, the leading bowler in the Ashes with 23 wickets despite not playing in the first test, was named Australia's man-of-the-series.
    "It's been an incredible five tests, exciting ebbs and flows throughout," Starc said.
"It came right down to the last session on day 25. It was a busy eight weeks for both teams but the quality of the cricket has been fantastic. We saw two different brands, both teams stuck to it and ultimately we sit here at 2-2."
(Editing by Ed Osmond)