World
Check out good deals on Miami's tastiest cuisines at participating Miami Spice restaurants – WSVN 7News | Miami News, Weather, Sports | Fort Lauderdale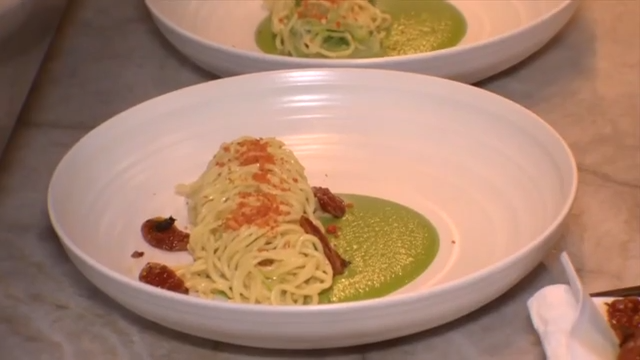 The Miami food scene is on fire.
With "Miami Spice", you can eat your way through town and save a few bucks.
Something new this year is their "chef experience" offering. Like at two Coral Gables restaurants, where they're putting fresh ingredients in your mouth.
If you're "in da mood" for some good food, "Miami Spice" will hit the spot!
Mariana Kellogg: "Explore the city, indulge in cuisine and really celebrate the diversity of culture and food that we have here just in our own backyard."
With over 200 Miami and Miami Beach restaurants participating, every pick is a winner, winner, chicken dinner.
Well, not just dinner, lunch and brunch too.
Mariana Kellogg: "This year we have a new program launch, called 'The Signature Dining Experiences,' which offers that next level of celebrating cuisine."
Like at Orno, where you can ask chefs for cooking tips.
Niven Patel: "It's going to be at our counter right in front of our wood grills. For that experience, it's a five-course menu that we're going to be changing with the seasons and kind of a journey through how we like to cook."
This restaurant is about the "farm to table" life.
Niven Patel: "I have a farm in Homestead so it's a lot of local, fresh ingredients. To begin the meal we call it the amuse bouche. We still have some awesome Florida corn coming in, so a corn bisque, that's chilled because of our summer heat."
For Chef Patel, there's nothing "im-pasta-ble."
Niven Patel: "I love making pasta. So it's a really light fresh zucchini pasta, into a Florida snapper dish, into a wagu Denver, and an awesome dessert."
Bellmont is another Coral Gables restaurant giving you some chef education.
Sergio Catalina Bellmont: "It's a wine-pairing dinner with the chef. I'm personally offering and serving and explaining, which for me is the most important part of the menu."
Their five-course menu offers delicacies for foodies to savor.
Sergio Catalina Bellmont: "The first one is baby eels. that will be the first tapa, the second one, we have cinco jotas purebred, acorn-fed, five years cured. It's actually the best ham you're ever going to find anywhere in the world. The third one is grilled langostine with a creamy goat cheese from la Mancha."
And the main course is paired with a red to enhance your pallet.
Sergio Catalina Bellmont: We offer our signature dish, a whole suckling pig cooked in our wood-fired oven. The meat and the taste of it is very, very milky. It's very soft, it's very tender. For dessert, we do a homemade torija."
If food is your "thang", then seize the day.
Mariana Kellogg: "There's no better time to have that excuse to indulge in that restaurant that you've been meaning to check out but you haven't yet because there's value behind it."
Prices for the experience vary and reservations are preferred.
Miami Spice starts August 1 and ends September 30.
FOR MORE INFO:
Miami Spice
miamiandbeaches.com