World
Canada's Schmidt happy to be at World Cup after threatening to walk away in February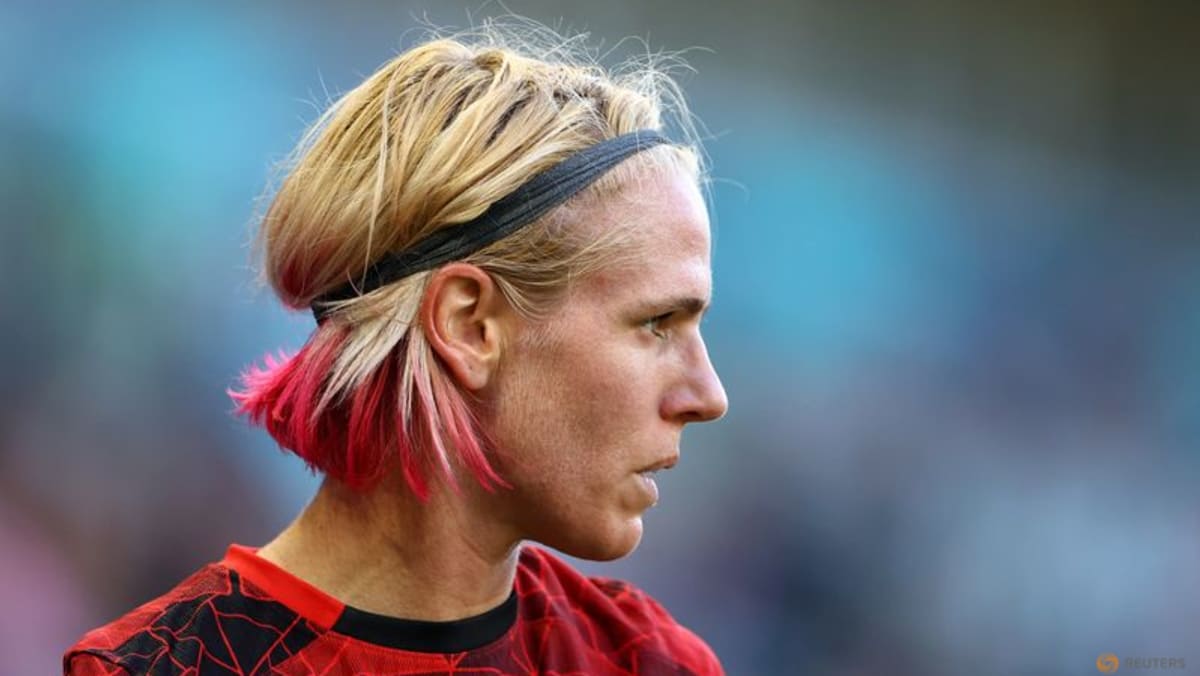 MELBOURNE, Australia : Canadian midfielder Sophie Schmidt was ready to retire over her squad's ongoing labour dispute with their federation, threatening to fly home in the middle of the SheBelieves Cup tournament in the United States in February.
Coach Bev Priestman and captain Christine Sinclair convinced her to sleep on it and, on the eve of Canada's crunch game against Australia at the Women's World Cup, Schmidt is glad she listened to them.
"Thanks to Sinc and Bev for talking me off that ledge," Schmidt told reporters on Sunday. "But honestly, the ride has been incredible. Being in a World Cup is something special, and I think I would have greatly regretted my decision if I would had walked away in that moment.
"I'm just embracing every second that I can, trying to bring my best self to this team and push the standards. I think we have a long World Cup run ahead of us. (Monday) is a big step, but we're up for the challenge and, day by day, I'm embracing every second."
The 35-year-old Schmidt, who has 223 caps for Canada, plans to retire after this, her fifth World Cup.
The team reached an interim pay agreement on Friday with Canada Soccer to secure compensation for 2023, amid the governing body's financial constraints, saying the new agreement included prize money allocation from the World Cup.
They added in a statement from the Canadian Soccer Players Association (CSPA) however that they were disappointed with not having reached a "more complete" deal and that the dispute "isn't over".
While Schmidt might not see her squad get fully over the pay equity finish line while still a player, the midfielder, who has an Olympic gold and two bronze medals, is proud of the legacy she will leave in Canadian soccer.
"The core of us who grew up in this programme, we've always wanted to leave soccer in Canada in a better place," she told Reuters in a recent interview. "It's been slow moving but I think we've made huge strides in the right direction, especially with the pay equity battle.
"It's important to me to have that legacy bit but it's not just me, there's been so many people and players who have played their role. That's the amazing thing about this programme – the human beings that have come through and impacted people's lives and changed soccer in Canada for the better."
Schmidt played a key role in Canada's 2-1 Group B victory over Ireland on Wednesday. She and Sinclair, who have a whopping 548 caps between them, were subbed on after halftime to assert their veteran poise after a shaky first half. It worked like a charm.
"It was a big part of the game plan," Priestman said. "My explanation for the selection was exactly that, 'You can be the reason that we win,' to come in and bring that quality when we really need it."
The Olympic champions will advance to the knockout round with a win or draw on Monday, and can even advance if Ireland beat Nigeria and the tie-breakers fall the right way.
Schmidt said she was staving off what will surely be a tidal wave of emotions until her World Cup had concluded.
"I love this team. The people that we have here are great humans," she said. "When I look back on my career, I think some of my fondest memories are just some of the things that happened off the field. So definitely embracing that part of it.
"I don't think (it will be emotional) until that final whistle of the final game. I don't want to dwell on that. That's just wasted energy."