World
Can Donald Trump run for president in 2024 after charges?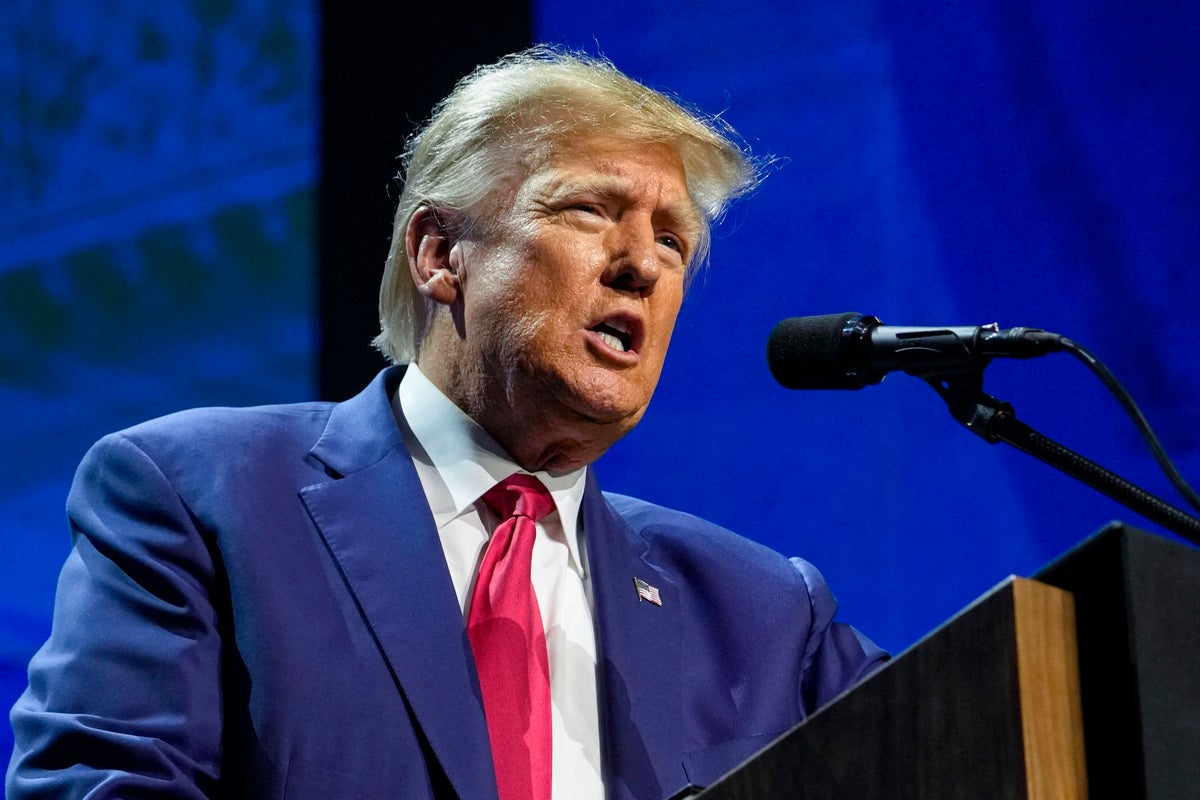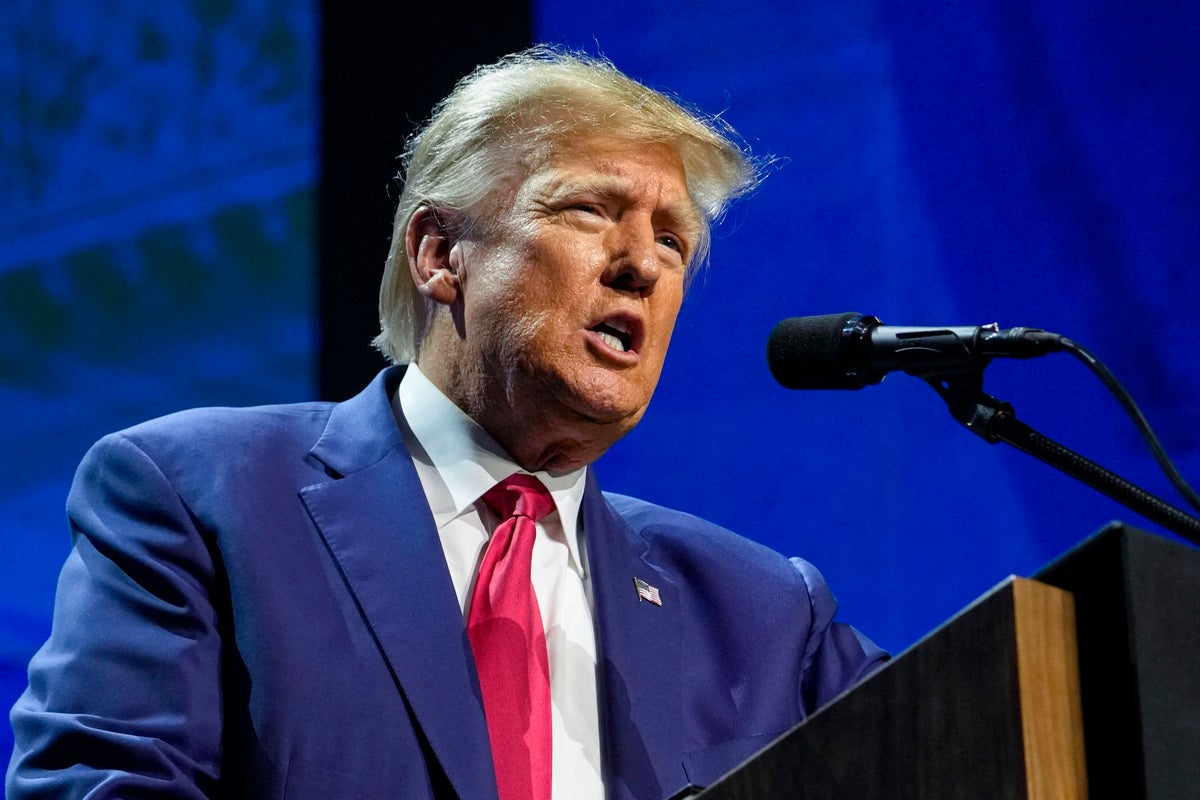 Donald Trump is now the subject of at least two criminal cases after his arrests in a state case in New York and a federal case in Miami – at a time when he is hot on the trail of another stint in the White House.
The former president was indicted by a federal grand jury on 8 June – less than a year after the US Department of Justice found a cache of secret papers at his home in Mar-a-Lago, Florida.
On 13 June, the former president and his aide Walt Nauta were arraigned in a Miami federal courthouse, where the former pleaded not guilty to all 37 federal charges over his alleged mishandling of classified documents, including national defence information, after leaving 1600 Pennsylvania Avenue.
The Justice Department then unsealed a 49-page indictment accusing Mr Trump of illegally retaining goverment papers and showing highly-classified information to unauthorised persons on two separate occasions, among many other allegations.
Then, on 27 July, special counsel Jack Smith introduced further charges, bringing a third man into the case, Mar-a-Lago maintance worker Carlos De Oliveira, accusing the trio of plotting to delete security footage from the club in order to conceal potential evidence of misconduct.
Mr Trump also is at the centre of another Justice Department special counsel investigation surrounding his attempts to overturn the results of the 2020 presidential election – separate from a Georgia prosecutor's probe into his efforts to reject the outcome in that crucial swing state – and his role in inciting the Capitol riot of 6 January 2021.
Mr Smith wrote to the 45th president in July to inform him that he was subject of a grand jury investigation and a third indicment is now widely expected to follow, with Mr Trump's legal team meeting with prosecutors on 27 July ahead of the anticipated unveiling of charges against him.
Earlier this year, Mr Trump became the first-ever former or current president to face criminal charges when a New York City grand jury voted to indict him on criminal charges involving hush money payments to adult film star Stormy Daniels in the days before the 2016 presidential election.
He pleaded not guilty in that case to 34 felony counts of falsifying business records in order to conceal an alleged scheme to illegally influence the national vote by suppressing negative stories about him.
That followed another Manhattan jury finding Mr Trump liable for the sexual abuse of Elle magazine columnist E Jean Carroll in a dressing room of the exclusive Bergdorf Goodman department store in the 1990s.
Ms Carroll, 79, sued the former president for assaulting her and then "destroying" her reputation when he accused of lying about the encounter, claiming that she was not his "type".
He also faces a $250m lawsuit from New York attorney general Letitia James, whose investigation allegedly reveals "years of illegal conduct to inflate his net worth… to deceive banks and the people of the great state of New York."
Mr Trump remains the frontrunner for the 2024 Republican nomination for president and has insisted that he will remain in the race regardless of any outcome in the criminal cases against him. He also has relied on news of the investigations and indictments to raise money for his campaign, which has netted millions of dollars.
But with potential convictions and judgments in both state and federal indictments and with multi-million dollar lawsuits to fight, what will the state of chaos mean for Mr Trump's political future?
Can Trump still run for president?
In short, yes. There are no restrictions in the US Constitution to prevent anyone under indictment or convicted of a crime – or even currently serving prison time, for that matter – from running for or winning the presidency.
Even if Mr Trump were to be tried and convicted in one of the so-called "quick trials" he has repeatedly cheered China's government for operating in cases of drug offences, he could still run the entirety of his presidential campaign from a prison cell.
What is far less clear is what would happen were he to win in that scenario.
Just as there are no restrictions in the Constitution on a person running while under indictment, there is no explanation for what should occur in the event that they win.
There is nothing in the founding document that would automatically grant Mr Trump a reprieve from prison time, save for the likelihood that any charges brought by federal authorities, were they still being litigated at the point when he assumed the presidency for a second time, would be dropped due to the Justice Department's refusal to prosecute a sitting president.
All that could change if Mr Trump is charged and convicted for insurrection in connection with the Justice Department's probe into January 6, however.
Section 3 of the 14th Amendment states that no one can "hold any office, civil or military, under the United States, or under any State" if they took an oath to support the Constitution and then "engaged in insurrection or rebellion against the same."
The House select committee investigating the events surrounding January 6 unanimously agreed that Mr Trump should be charged for inciting an insurrection and giving aid or comfort to insurrectionists – a rare and severe charge that prosecutors will approach only with extreme caution, if they decide to prosecute at all.
In Ms Carroll's case, Mr Trump did not face any jail time because it was a civil trial.
State-level charges like the ones filed by Manhattan district attorney Alvin Bragg in the hush money case are far trickier and would fall outside of Mr Trump's prospective presidential pardon power were they to conclude in a conviction.
Were conviction on state charges to occur alongside a Trump election victory, it would likely lead to a massive legal fight to determine whether there was a way for the former president to worm his way out of serving time.
If Mr Trump was unable to avoid that outcome, it would almost certainly lead to his impeachment (for a historic third time) or removal via the 25th Amendment, which allows the Cabinet to remove a president who is unable to perform their duties.
There are many duties and trappings of the presidency that he would simply be unable to fulfill from a prison cell, the viewing of classified materials to name just one.
Any potential conviction of Mr Trump is still a long way off and little more than a distant possibility.
But the conversations he has started with his bid for the presidency, despite facing two indictments and multiple criminal investigations, have already pushed parts of theoretical US constitutional law into a much realer place than many experts ever believed they would live to see.
What has Trump said about the probes?
The former president has repeatedly characterised the multiple investigations against him, including the January 6 probe, as a politically motivated "hoax" and an attempt to "steal" the 2024 election from him.
On 23 July, Mr Trump published several posts on his social network Truth Social, once again calling special prosecutor Jack Smith "deranged".
He claimed that investigations into him were a "coordinated HOAX," pointing to the probe into allegations of collusion between the Trump 2016 campaign and Russia.
Mr Trump also went after his successor Joe Biden, claiming without providing evidence that he's a "criminal" before going on to call him "the most corrupt and incompetent President in United States history".
"Get smart, Republicans, they are trying to steal the Election from you!" he wrote before referring to Democrats and federal and state prosecutors as "monsters" who are "destroying our country".
This story was updated on 28 July 2023 to reflect new developments