World
Bizarre 'facekinis' fashion craze hits China beaches amid record heat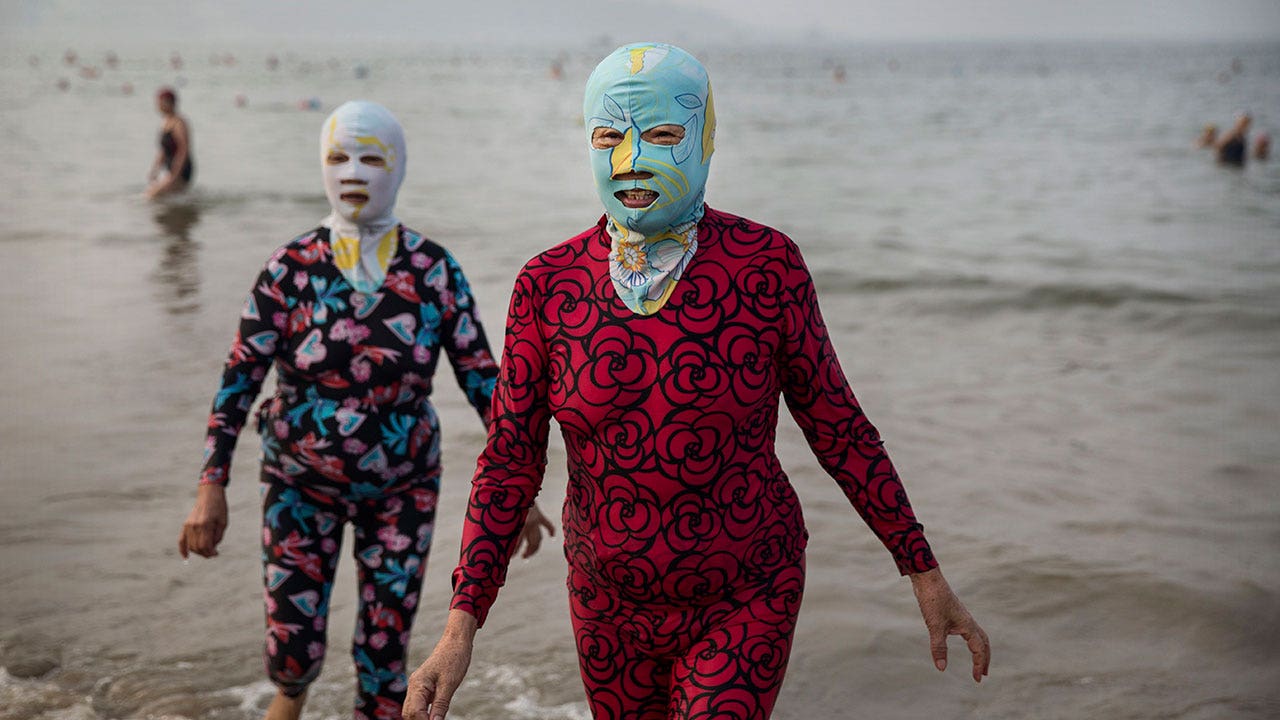 Residents of China are reportedly using face masks that are also known as "facekinis" to protect themselves against the sun amid an intense heat wave.
Facekinis, which are masks that cover the entire face with holes for the eyes and mouth, have been selling out in China as the country faces sweltering heat, according to Global News.
Such masks have reportedly long been around in China, especially in the northeastern Chinese city of Qingdao, though experts say the face accessory has recently become more mainstream.
CHINA PLAYING BIDEN OFFICIALS FOR SUCKERS ON CLIMATE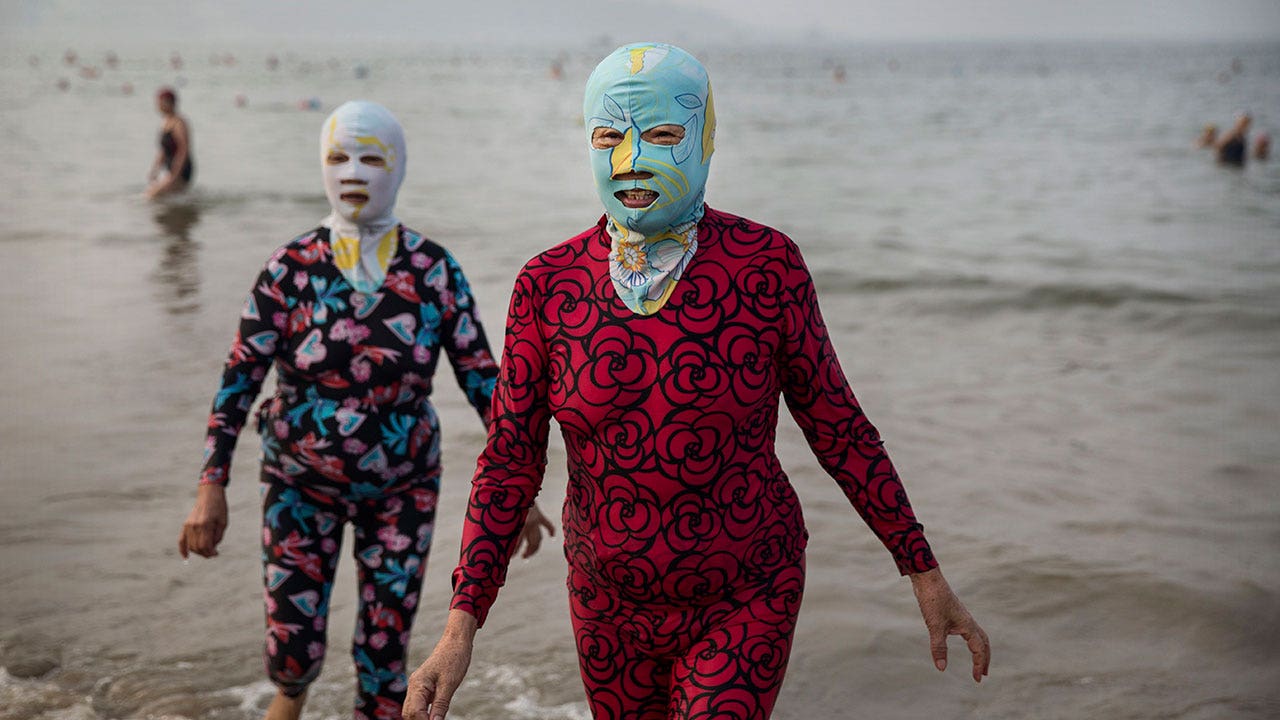 "This product sells well because it covers the canthus, or the corner of the eye, where freckles may grow easily," Yiwu International Trade Market merchant Dong Wei told the outlet, adding that sales of the facekinis have surged 30% at her company.
Other Chinese retailers have reportedly seen skyrocketing sales for other sun protection products, such as arm sleeves and UV-protective hats, according to Global News.
REPUBLICANS TAKE ACTION TO DEFUND JOHN KERRY'S CLIMATE OFFICE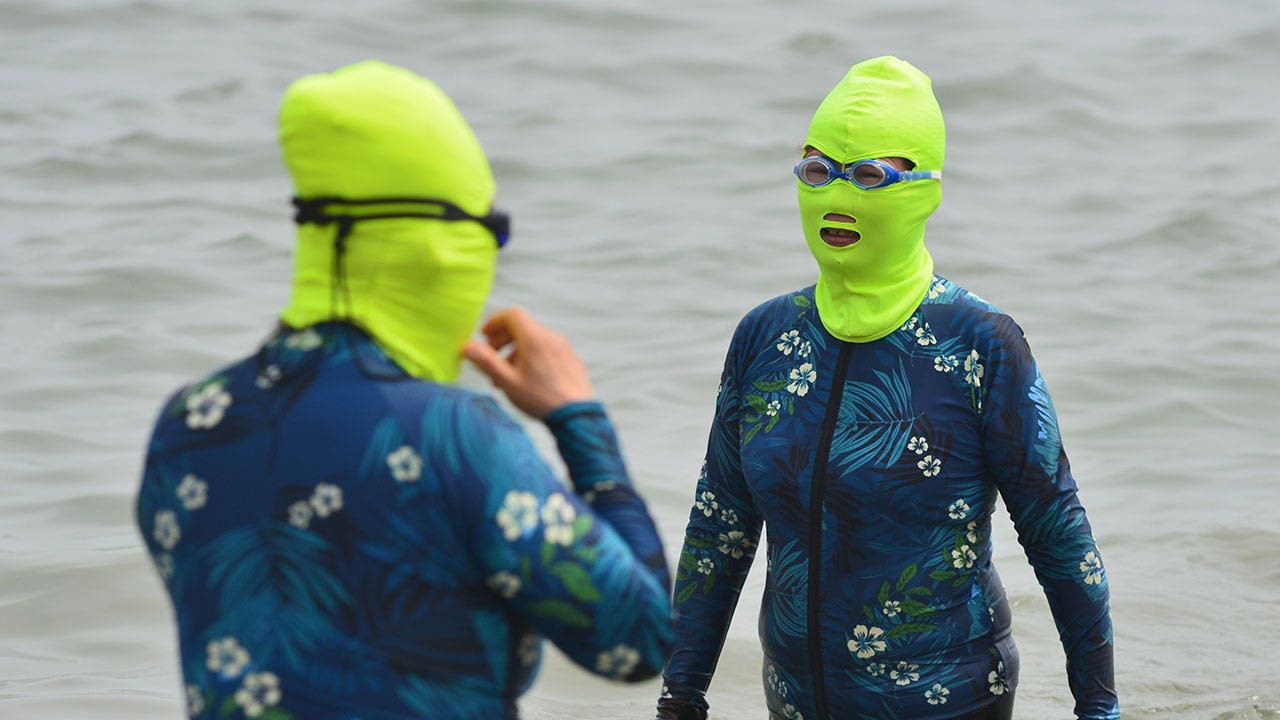 "We're concerned about getting sunburned and tanned, so we're fully prepared," a business owner decked out in a hat and long sleeves told the outlet.
Fair skin is reportedly highly regarded in China and has been reinforced by historical precedent and popular media in a country that boasts a multibillion-dollar skin lightening industry.
China has set records this year for high-temperature days, Global News reported.
CLICK HERE TO GET THE FOX NEWS APP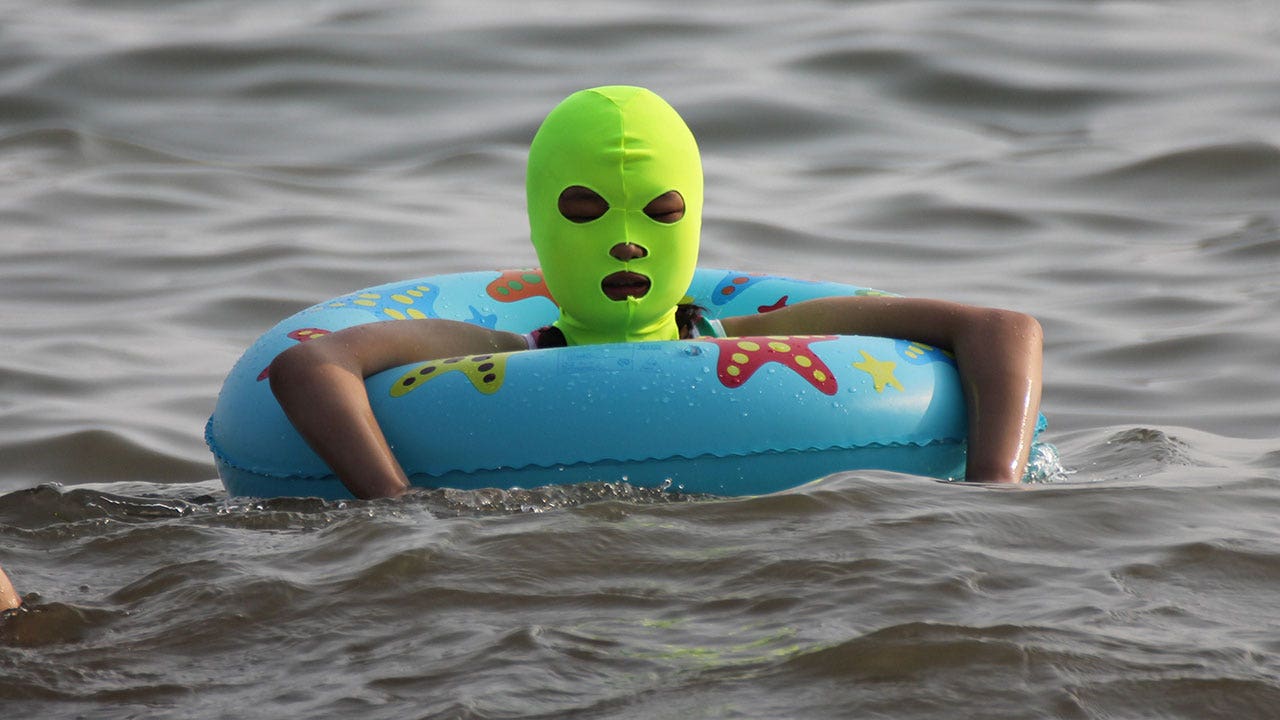 The Chinese capital of Beijing saw six days of temperatures that exceeded 40 degrees Celsius – about 104 degrees Fahrenheit – from 1951 to 2022, but the city has already matched that temperature four times in 2023.