World
Spanish side Getafe sign Man Utd's Greenwood on loan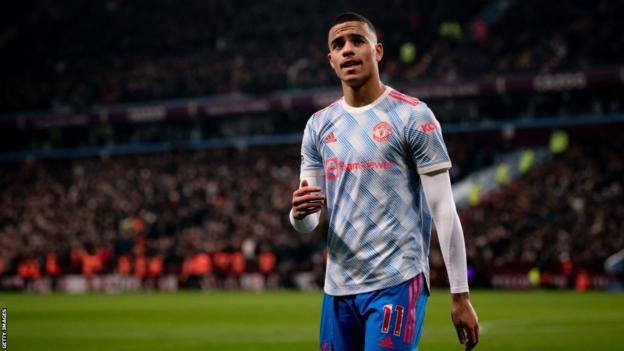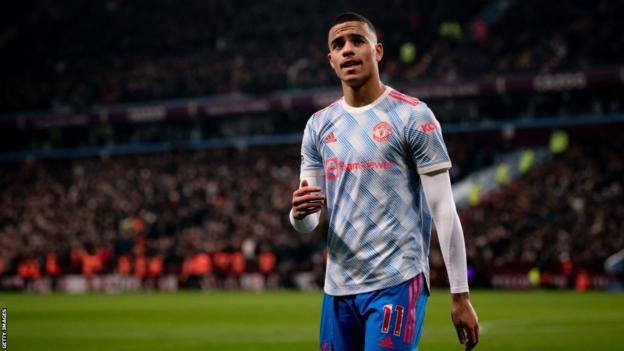 Manchester United forward Mason Greenwood has joined Spanish top-flight side Getafe on a season-long loan.
It came after charges against the player, including attempted rape and assault, were dropped in February.
"The move enables Greenwood to begin to rebuild his career away from Manchester United," the Premier League club said.
"The club will continue to offer its support to Mason and his family during this period of transition."
La Liga side Getafe are paying a small portion of Greenwood's wages.
Greenwood, whose contract at Old Trafford runs until 2025, has scored 35 goals in 129 games for United since his debut in 2019 aged 17.
He has not played for United since being arrested in January 2022 following allegations surrounding material which was published online.
Greenwood was then charged in October 2022 with attempted rape, controlling and coercive behaviour and assault occasioning actual bodily harm.
Following his arrest, Nike ended its sponsorship deal with Greenwood and Electronic Arts removed him from active squads on its Fifa 22 game.
After the charges were dropped in February 2023, the Crown Prosecution Service said key witnesses had withdrawn and new material had come to light, meaning there was "no longer a realistic prospect of conviction".
United then started their own internal investigation in to the player, who was previously named one of the most valuable players in Europe's top five leagues.
In announcing the result of their investigation, United said: "All those involved, including Mason, recognise the difficulties with him recommencing his career at Manchester United.
"It has therefore been mutually agreed that it would be most appropriate for him to do so away from Old Trafford, and we will now work with Mason to achieve that outcome.
"Based on the evidence available to us, we have concluded that the material posted online did not provide a full picture and that Mason did not commit the offences in respect of which he was originally charged. That said, as Mason publicly acknowledges today, he has made mistakes which he is taking responsibility for."
In a statement, Greenwood accepted he had "made mistakes" and took his "share of responsibility", but added: "I did not do the things I was accused of."
An announcement of the investigation's results was expected before United's opening Premier League game of the season against Wolves on 14 August, but the decision was delayed amid fierce debate about Greenwood's potential reintegration at Old Trafford.
A group of female United supporters protested against his potential return outside Old Trafford before the Wolves game, and said they wanted the club to "demonstrate a zero-tolerance approach" towards violence against women.
The club said they wanted to consult with their women's team, some of whom were part of England's World Cup squad playing in Australia, before announcing a decision about Greenwood's future.
In an open letter to fans, chief executive Richard Arnold said: "While we were unable to access certain evidence for reasons we respect, the evidence we did collate led us to conclude that Mason did not commit the acts he was charged with."
He added that Greenwood's potential reintegration was "one of the outcomes we considered and planned for" but that "several outcomes have been contemplated and planned for" and his view "evolved".
United's handling of the investigation was criticised by former player Gary Neville and TV presenter Rachel Riley.