World
Holley: Mac Jones still Patriots' 'best chance' at QB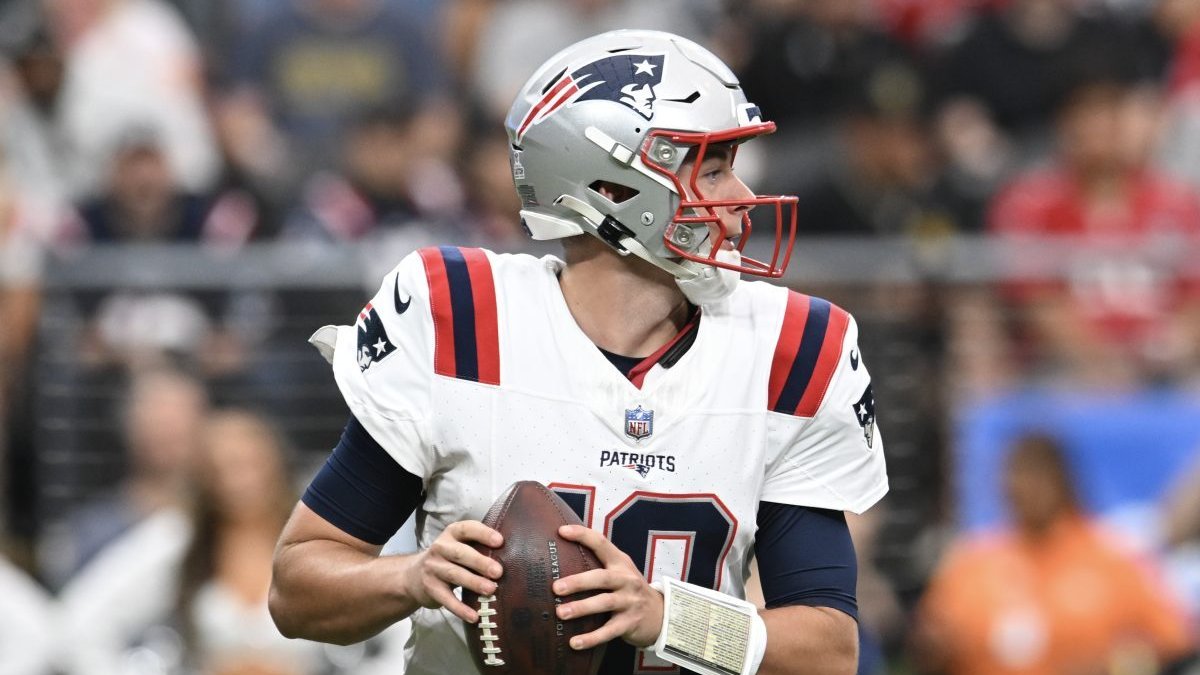 The New England Patriots offense finally ended its touchdown drought on Sunday, but Mac Jones didn't do much to inspire confidence in the unit going forward.
The third-year quarterback completed 24 of his 33 passes for 200 yards in the 21-17 loss to the Las Vegas Raiders. He tossed his seventh interception of the season and failed to throw a TD pass for the third consecutive game.
As mediocre of a performance as it was, it can be considered a step forward for Jones following his dismal outings against the Dallas Cowboys and New Orleans Saints. Our Patriots insider Tom E. Curran assessed Jones' day, and New England's QB situation as a whole, during Patriots Postgame Live.
"I think he's going to look at it and go, 'Well, I was better.' I really do," Curran said of Jones. "I think he's going to look at it and say, 'OK, it was only one disaster out there for me. Look on the bright side of things.' Obviously, it's a discouraging performance and his limitations are obvious. I mean, he tried to go downfield one time to Tyquan Thornton, it scraped the top of the stadium because he has to put that much air under it and it didn't even stay in the field. Keep it on the planet, Mac.
"This is why after that preseason game against the Packers I said they have to bring in a veteran backup, whether it's Case Keenum or Colt McCoy, because you cannot go to Bailey Zappe or Malik Cunningham or Ian Book or whoever else is still on the roster. And if it was somebody else, you'd at least feel comfortable they could do it."
Cunningham was elevated from the practice squad to serve as Jones' backup for the Week 6 showdown. Zappe, who replaced Jones in the second half against Dallas and New Orleans, was relegated to the third-string emergency QB. Will Grier was a healthy scratch.
Suffice it to say, the Patriots' QB options behind Jones don't offer much upside either. And even if New England added a veteran backup to the mix, Michael Holley isn't convinced they would be able to overcome the deficiencies that exist throughout the roster.
"You have to start Mac Jones," Holley said in response to Curran's take. "Because even if you have a backup quarterback in here, the Patriots, we talked about their roster construction, I think I figured out what it is I don't like about their construction. It's pretty simple, there's no wiggle room in their roster. Everything is so tightly constructed that this must work to its fullest potential because if this doesn't work, everything else breaks down. Real life doesn't work like that, football doesn't work like that.
"Something will go wrong on the best teams in football, and do you have an answer for it? The Patriots constructed their roster as if nothing will go wrong, as if everybody is going to do their job, and therefore we're going to get the result that we want. It doesn't work like that. So no, you can't bring in another backup quarterback because a backup quarterback, whoever it is, is not gonna do enough to activate this roster. Malik Cunningham is not going to activate DeVante Parker or Vederian Lowe. It's not gonna change. Your best chance is Mac Jones."
Barring any surprises, Jones will be under center when the 1-5 Patriots look to end their losing skid next Sunday vs. the Buffalo Bills.