World
Hijab-wearing Moroccan defender makes history in win against South Korea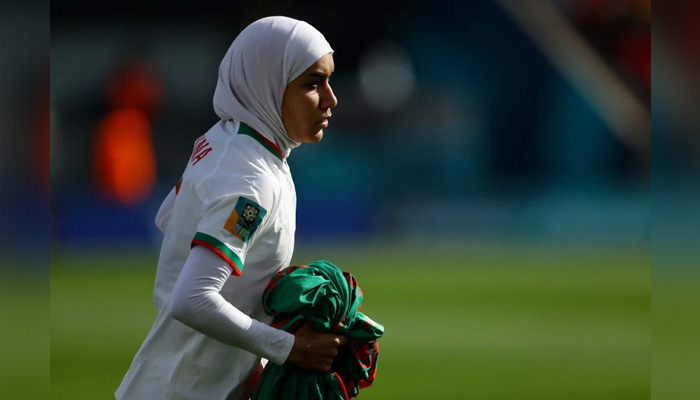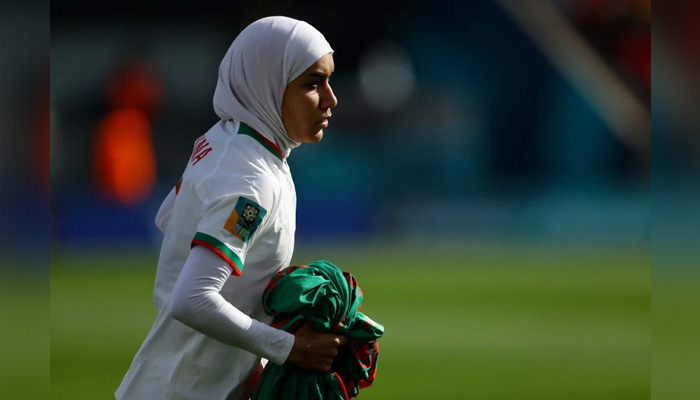 In a groundbreaking instance at the FIFA Women's World Cup, Morocco's Nouhaila Benzina made history as the first hijabi player during their thrilling 1-0 victory over South Korea at Australia's Hindmarsh Stadium.
This win has marked Morocco's first-ever triumph in the Women's World Cup, possibly leading to South Korea's exit from the tournament.
Benzina, meanwhile, played a crucial role, showcasing her defensive skills while also coming close to scoring a goal with her attacking skills.
The game has garnered attention and praise for the African nation's historic accomplishment and the significance of Benzina's hijab-wearing at the prestigious global tournament.
Despite being 55 places below South Koreans in the women's rankings, the Moroccan team proved their mettle with an early lead through their first World Cup goal in the sixth minute, accredited to striker Ibtissam Jraidi header from Hanane Ait El Haj's cross.
Even though South Korea tried a comeback, with Park Eun-sun coming close with a diving header, their hard work was wasted after their failure to challenge Moroccan goalkeeper, Khadija Er-Rmichi, who faced a tough time against Germany in their last group match.
The 16-year-old South Korean player, Casey Phair — the youngest player in Women's World Cup history, almost drew late in the game, but her shot went wide, pushing her team to the bottom of the group with zero points.
After the victory, Morocco is tied with Germany and Colombia with three points each, setting up a showdown in their upcoming match.
Meanwhile, South Korea might get eliminated if Germany avoids defeat.