World
Surprise appearance by gold medal swimmers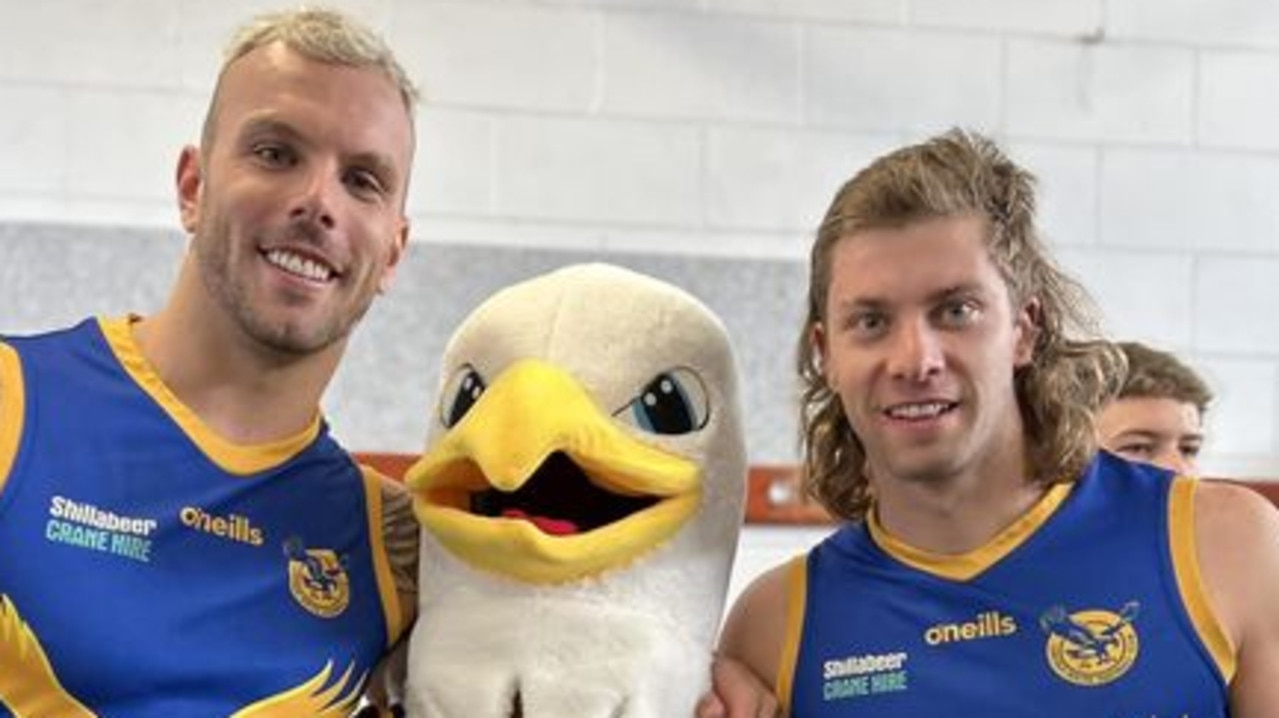 Olympic gold medal swimmer Kyle Chalmers switched the swimming pool for the footy oval, in a AFL game alongside friend and fellow Australian swimmer Matthew Temple.
The star swimmers were seen playing for the Lincoln South Football Club in Chalmers' hometown of Port Lincoln, South Australia on Saturday.
The gold-medal Olympian played with the team until 2011, before leaving the sport to pursue professional swimming.
Both swimmers were seen sporting the club's blue and gold uniform and posed with the team's mascot, before playing in the club's B-grade team against Marble Range at Centenary Oval.
Cheering him on was mum, Jodie Chalmers, plus enthusiastic fans eager for Chalmers's autograph.
Unfortunately for the star-studded duo, Lincoln South fell to Marble Range 63 to 36, but Temple got a nod as one of the reserve team's best on field.
Chalmers's appearance comes just a week after winning the top prize at the 2023 World Aquatics Championships for his performance in the 100m freestyle race.
The day before his match, Chalmers added to his tattoo collection, with a black tuna design from local Port Lincoln artist Gregos Lawrence.
Last year, the 25-year-old shocked the sporting world after confessing he was close to quitting the sport after his much publicised split with fellow swimmer Emma McKeon.
The media spotlight intensified after it was revealed McKeon was dating pop star turned swimmer, Cody Simpson.
Speaking to the Soda Room podcast in October, Chalmers blasted rumours of a "feud" between McKeon or Simpson but said the controversy had led him to consider a career change.
This was shortly after all three swimmers competed alongside each other at the Commonwealth Games in 2022.
"I was going to say, now I'm done – I'm going to stay in Port Lincoln now and play country footy," he said.
"We just broke the Commonwealth record and we won gold … and they've just teed off," he continued.
"It was all complete nonsense, this so-called feud. There was no feud whatsoever."