World
Former Fulham FC owner Mohamed Al Fayed passes away at 94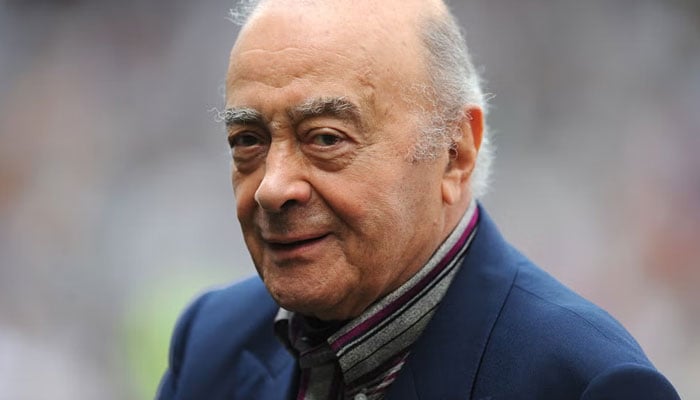 Former Fulham Football Club owner, Mohamed Al Fayed, has passed away at the age of 94. 
The Egyptian-born businessman, known for his ownership of Harrods and his philanthropic efforts, left a lasting mark on both the football world and British society.
Al Fayed, who arrived in the UK in the 1970s, had long aspired to obtain British citizenship, a goal that eluded him throughout his life. However, his influence extended far beyond his immigration status.
Under his ownership, Fulham FC saw a remarkable rise, ascending from the third tier to the Premier League. The club expressed deep sadness at his passing, acknowledging the debt of gratitude owed to him for his contributions.
Fulham's current owner, Shahid Khan, paid tribute to Al Fayed's legacy, highlighting the club's promotion to the Premier League, their Europa League Final appearance, and the unforgettable moments created by players during his tenure. Khan described Al Fayed as "wise, colourful, and committed to Fulham," stressing that his legacy would forever be at the heart of the club's tradition.
Al Fayed's journey from humble beginnings in Egypt, where he sold fizzy drinks on the streets, to becoming a prominent figure in business with influential connections, is a testament to his ambition and determination. His acquisition of the Paris Ritz hotel and Harrods in 1985, following a fierce bidding war, further solidified his reputation as a business magnate.
Beyond business, Al Fayed was a dedicated philanthropist, generously supporting causes, especially those focused on underprivileged and unwell children. His establishment of the Al Fayed Charitable Foundation in 1987 aimed to improve the lives of disadvantaged youngsters.
However, one of the most notable chapters in Al Fayed's life was the tragic car crash in 1997 that claimed the lives of his son, Dodi, and Princess Diana. The event deeply affected him, leading to years of questioning the circumstances surrounding their deaths, including controversial claims that were ultimately dismissed.
In 2010, Al Fayed sold Harrods to Qatar's sovereign wealth fund, using a significant portion of the proceeds to clear the company's debts. His passing marks the end of an era, but his impact on British football, business, and philanthropy will be remembered for years to come.