World
Ronaldinho refutes involvement in Brazil crypto scam during Congressional hearing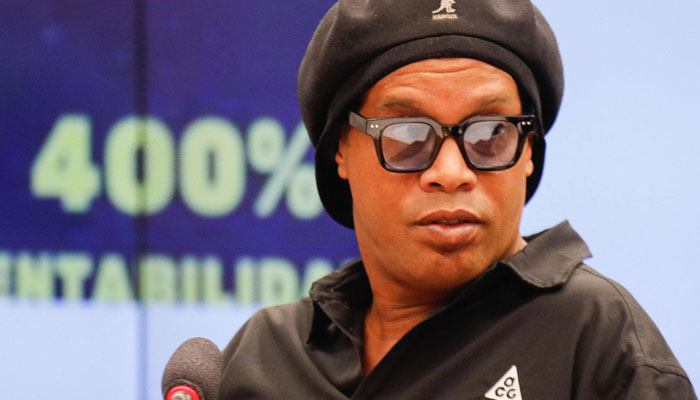 Former football star Ronaldinho has firmly denied any connection to an alleged cryptocurrency pyramid scheme in Brazil. 
Speaking before a congressional committee, the retired player addressed accusations that a company named 18K Ronaldinho had used his name and likeness without permission to deceive investors with false promises of high returns. 
Ronaldinho, known for his successes with Barcelona and Paris Saint-Germain, stressed that he was not the founder or controlling partner of the said firm. 
During the hearing, Ronaldinho, donning dark glasses and a black beret, revealed that he had signed a marketing contract with a US company named 18K Watches back in 2016. He expressed his surprise at discovering that images from this campaign had been misused to promote 18K Ronaldinho's activities. 
The football legend claimed he had no knowledge of this misrepresentation and had not taken legal action, considering himself a victim of the alleged scam.
Ronaldinho's appearance at the congressional hearing marked his response to criminal charges related to the case that were brought against him in February 2020. These charges were filed following complaints from numerous individuals who alleged losses of over $61 million due to the fraudulent activities of 18K Ronaldinho. 
The retired player was detained in Paraguay for using a forged passport shortly after the charges were made but was released after more than five months.
Throughout the two-hour hearing, Ronaldinho chose to exercise his right to remain silent on several occasions. His brother and business representative, Roberto de Assis Moreira, had testified before the same committee the previous week.