World
Meet Danielle McGahey, first transgender Canadian cricketer to play internationally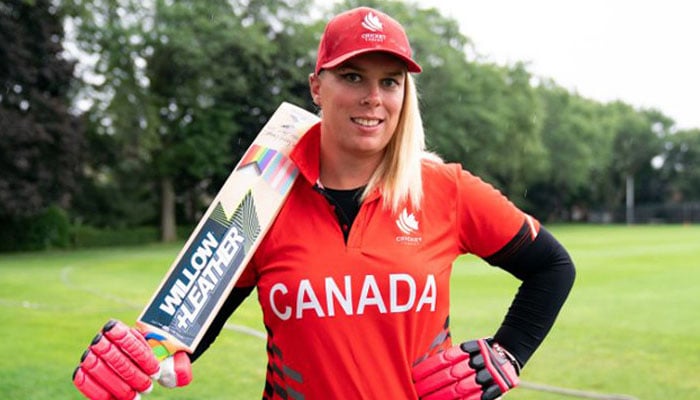 Canada's Danielle McGahey is set to become the first-ever transgender cricketer to play in an international match, fulfilling all of the eligibility criteria required by the International Cricket Council (ICC) for male-to-female transgender players.
McGahey has been selected to represent Canada in a qualification match for the Bangladesh 2024 Women's T20 World Cup.
While other sports, such as athletics, cycling, swimming, and both codes of rugby, forbid transgender women from competing in elite women's competitions, McGahey continues to play.
A spokeswoman for the Women's Rights Network (WRN) – a group which says it seeks to "defend the sex-based rights of women" – said transgender women had a "significant advantage" over athletes whose sex is recorded as female at birth, and called the ICC's policy "unfair and unsafe".
Danielle McGahey moved to Canada from Australia in February 2020, started his social transition to womanhood in November 2020, and began his medical transition in May 2021.
McGahey told BBC Sport: "I am absolutely honoured. To be able to represent my community is something I never dreamed I would be able to do."
The ICC's player eligibility regulations released in 2018 (and amended in 2021) state trans women wishing to play women's international cricket must demonstrate "the concentration of testosterone in her serum has been less than 5 nmol/L1 continuously for a period of at least 12 months, and that she is ready, willing and able to continue to keep it below that level for so long as she continues to compete".
The ICC also states a male-to-female trans player must "provide a written and signed declaration, in a form of satisfactory to the designated medical officer, that her gender identity is female".
McGahey said: "In order to determine [my testosterone levels], I've been doing blood tests every month now for over two years. I also have to put in my player profile who I have played against and how many runs I've scored.
"A lot of work with my doctor sending my medical information through to the ICC… they have a dedicated medical officer who looks over all of the information provided and determines whether or not I have provided enough for an expert panel to make a decision.
Against Brazil on the first day of the four-team ICC Americas Qualifying competition, which also includes the hosts USA and Argentina, McGahey will make her full T20 international debut for Canada.
The top teams from Asia, East Asia-Pacific, Europe, and Africa will compete in the Global Qualifier for the 10-team women's T20 World Cup, where the event's winners will advance. They will also face Ireland and Sri Lanka there.
In Rio de Janeiro last year, Cricket Brasil's full-time professional ladies from Brazil competed against McGahey and her teammates.