World
17-year-old USA cyclist Magnus White dies in accident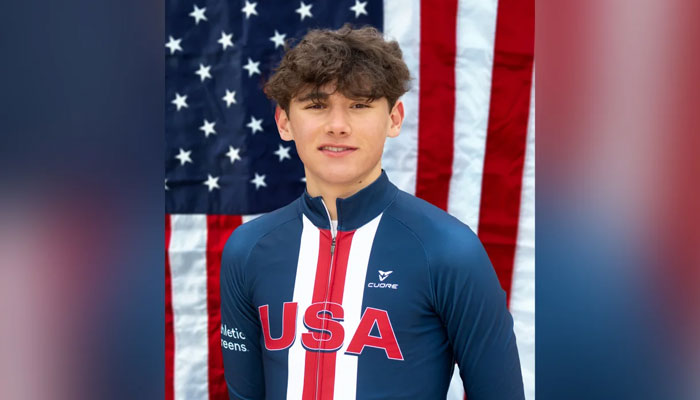 17-year-old American cyclist Magnus White hailed as a "rising star" in the sport, lost his life during a training accident in Boulder, Colorado. 
The heartbreaking news was confirmed by USA Cycling, the governing body of cycling in the United States, on Sunday. Magnus had been preparing to compete in the cross-country discipline at the junior Mountain Bike World Championships in Glasgow, Scotland when he was tragically struck by a vehicle.
USA Cycling expressed profound condolences to Magnus White's family, teammates, friends, and the Boulder community during this incredibly difficult time, emphasising their solidarity with the grieving parties as they remember Magnus's passion for the sport with every ride they take.
Magnus White was known for his exceptional skills in off-road cycling and had represented the US team at the Cyclocross World Championships in both 2022 and 2023. His cycling journey began at the young age of 10 when he started racing at a national level, demonstrating his dedication to the sport from an early age.
This year marked a significant achievement for him as he secured a spot in the Mountain Bike World Championships team, a testament to his talent and hard work. Tragically, his dreams of competing in Glasgow on August 10 were cut short in the unfortunate accident.
Boulder Junior Cycling played a significant role in fostering Magnus White's love for cycling, and he quickly emerged as a rising star in the off-road cycling scene. His passion for the sport was evident not only in his impressive racing performances but also in the camaraderie he shared with his teammates and the local community.
Magnus White leaves behind his grieving parents, Jill and Michael, and his brother, Eero. In memory of the young athlete, a GoFundMe campaign was initiated by family friends, which has already surpassed $60,000.
As the news of Magnus White's untimely demise reverberates through the cycling community and beyond, the inaugural UCI Cycling World Championships, scheduled from August 3 to August 13 in Glasgow and across Scotland, will undoubtedly be marked by a sombre and reflective atmosphere as the world remembers the promising talent that has been lost.