World
Legends back MCG to host clash between India and Pakistan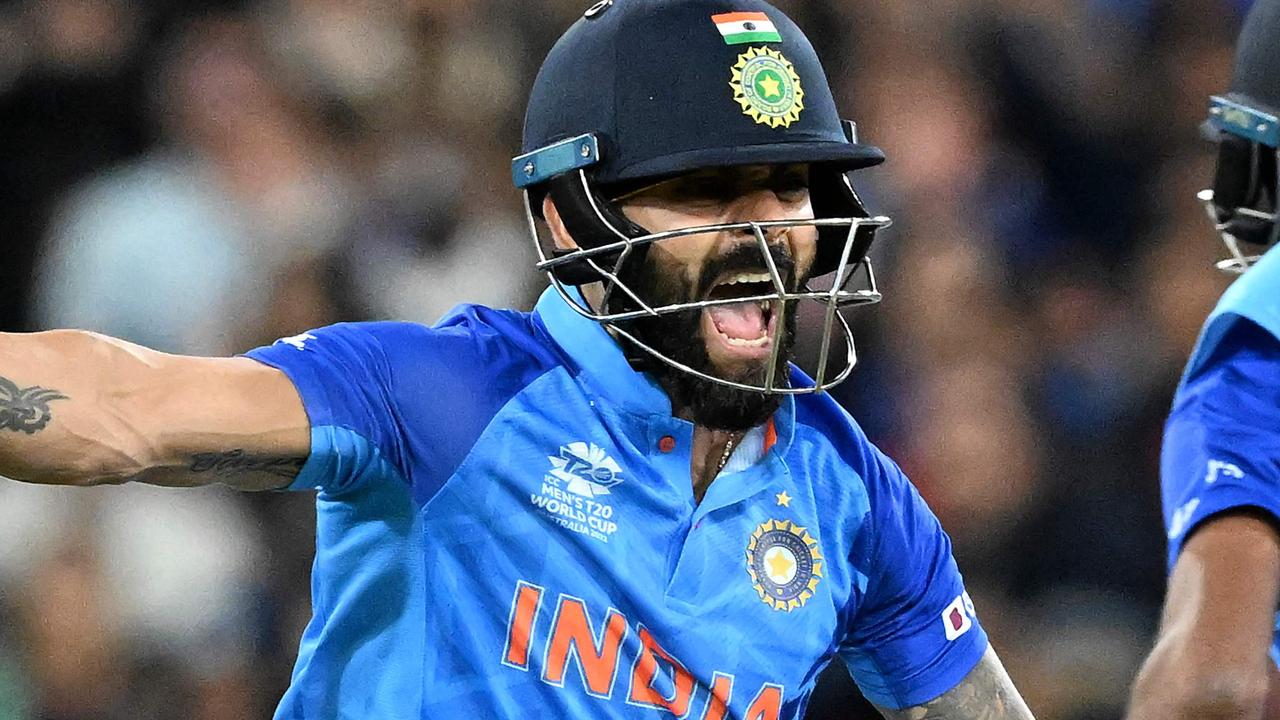 Greats from India and Pakistan have backed the push for the MCG to host a blockbuster Test between their nations – but suggest different routes to get there.
The rivalry which Greg Chappell says is "the Ashes by a multiple of 10'' is on again on Saturday when feuding neighbours India and Pakistan have a rare meeting in the Asian Cup.
Watch every ball of the 2023 Asia Cup LIVE on Kayo Sports – 30th Aug-17th Sep. Join now and start streaming instantly >
The match will stop both nations and become one of the most watched global sports event of the year.
The two teams played a memorable T20 World Cup game before 90,000 fans in October, prompting Victorian cricket officials to approach Cricket Australia about lobbying for a neutral venue Test between nations who have not played each other in a five day game for 15 years.
Pakistan Test legend Wasim Akram believes the MCG would be a perfect neutral venue while India's Ravi Shastri says he believes the MCG should push to host the World Championship of Cricket finals and, if Pakistan and India made it, it would be an occasion like no other.
Akram said he desperately hopes India and Pakistan do soon resume playing each other in bilateral cricket, because it is one of the regrets of his own career that the two great rivals played so infrequently.
If politics can be put aside, Akram believes the MCG with its 100,000-seat capacity would be the ideal venue to host an India-Pakistan Test.
"The only regret I had when I played cricket is I started playing Test cricket against Sachin (Tendulkar) the great man when he was 16. He made his debut against us in Pakistan. And then we didn't play a Test series for 10 years," Akram told this masthead.
"We played one dayers in between in Sharjah or Toronto, but no Test cricket for 10 years. We played the next Test match in 1999. I hope these teams don't go through this.
"I think the MCG as you saw in the last World Cup would be the perfect venue.
"Pakistan would also be an ideal venue if India wants, but if India wants a neutral venue, then I think Australia would be an ideal place."
"It's the whole thing with the MCG. The sheer magnitude of the ground, the spectators, the security, the place itself brings a lot of confidence in you as a player if you play at the G," Akram said.
Shastri said he felt the first option for a bilateral Test would be on home soil but said if the boards wanted a neutral venue Melbourne would suit.
"India-Pakistan is the mother, father and grandfather of all contests. The G witnessed one of the great contests with 90,000 people there for the recent T20 World Cup when India and Pakistan played and I was commentating on it and it was huge'' Shastri said
"The fact of the matter is if India and Pakistan play again bilaterally they will play it at home. Let's make that clear.
"The MCG would be an option if there was no solution and the boards agreed to it. If the MCG ever hosted the World Test Championship and India and Pakistan were in it would just happen and what an occasion that would be … let's hope it does happen.''
There appears no chance of India and Pakistan playing each other in a Test until after next year's elections.
If an India v Pakistan Test were to happen at the MCG, it would need to be a pink-ball day-night affair, with a traditional 2.30pm AEDT start time working out to 9am Indian Standard Time.
With the two nations only competing against each other in international tournaments, their scheduled fixture in the upcoming ODI World Cup in India may be cause for hope of progress.
They are scheduled to play their group stage game in Ahmedabad, at the 132,000 capacity Narendra Modi Stadium in Gujarat.
With Gujurat being Modi's home state, the fixture may be a sign of progress given the nationalist Prime Minister's typically hostile relations with his Pakistani neighbours.